Be on the cusp of a new generation of policing
Join our interactive two-day conference and benefit from hearing real-world initiatives and discussions from leading law enforcement experts at our main stage.
Learn More
Connect directly with cutting-edge technology, fleet and auxiliary specialists, to experience hands-on the latest technology solutions specifically tailored for law enforcement, on our expo floor.
Learn More
WHO SHOULD ATTEND
Peers in Law Enforcement:
Police Chiefs & Deputies
CISO
First Responders
Quartermasters
Sergeants
Inspectors
Fleet personnel
Procurement personnel
IT / Security personnel
Planners
Special Constables
Solutions Providers in:
Emergency Management
Finance
Fleet Management
Information Technology
Logistics
Planners
Procurement & Equipment
Public Orders
Traffic
ORGANIZATIONS IN ATTENDANCE
Police Services
Boarder Services
Housing Services
Military Police Services
Municipalities
Rail and Transit Police Services
Sheriff Departments
University Police Services
ABOUT THIS CONFERENCE
A policing event like never before! This unique event will balance in-person learning with hands on interactivity focusing on the latest technology solutions for law enforcement.
Learn how new devices and services are being used by security and police departments around the world. Calculate how technology solutions can provide a return on investment. Improve operational efficiency and increase public safety, and much more!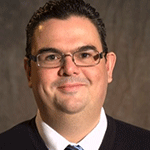 Tony Ventura
Director of Information Technology
Peel Regional Police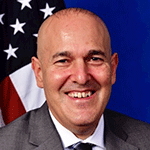 Jonathan Lewin
Senior Public Safety Advisor, First Responder Network Authority (FirstNet), U.S. Department of Commerce, Chief, Bureau of Technical Services (ret.), Chicago Police Department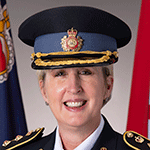 Karen Meyer
M.O.M., Bureau Commander, Chief Superintendent, Communications & Technology Services Bureau
Ontario Provincial Police (OPP)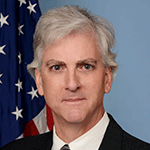 Richard W. Vorder Bruegge
Senior Physical Scientist
FBI – OTD – DFAS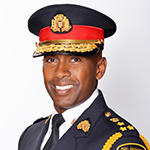 Nishan Duraiappah, M.O.M
Chief, Peel Regional Police
President, Ontario Association of Chiefs of Police
Conference Highlights on the Main Stage
Police Chiefs Roundtable: Reassessing the Future of Role of Police Technology
Leveraging the Latest Innovations for Digital Evidence and Data Storage Systems
The Latest and Greatest in AI and Data Analytics for Monitoring, Tracking and Predicting Criminal Activity
Emerging Surveillance Tools and Drones for Policing Streets: Unmanned Vehicles, ALPR, Robot Cameras and Thermal Imaging
PANEL Keeping Ahead of Criminals: The Newest Solutions to Prevent and Combat Criminal Usage and Manipulation of Technology
Outfitting Your Modern Fleet – From Electronic Sensors to Increased Communications Devices
ABOUT THE EXPO
The first of its kind in Toronto, solutions providers will meet face-to-face with key decision-makers from law enforcement! This highly anticipated Expo will showcase the newest tech – from wearables and gear to drones and device management, and much more!
Exhibiting Opportunities
Want to get your product or service in front of our audience? Reach out to our sponsorship team to discuss opportunities tailored to your needs.