Join us at the 12th Annual Law of Policing Conference, Eastern Canada edition, on May 6 & 7, 2021. This year's event will take an in depth look at some of the social movements that are demanding change in policing services, and the legal liability challenges that will arise from adapting to change. Take part in this virtual two-day event to discuss the most pressing challenges facing police services, police associations, police boards, peace officers, special constables, and their counsel.
2021 CO-CHAIRS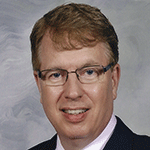 Kyle Friesen
General Counsel, Legal Services
Surrey Police Service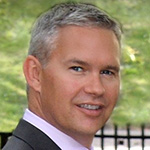 Fred Kaustinen
Executive Director
Ontario Association of Police Services Boards
Featured Speakers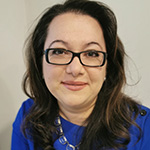 Carla Goncalves
Deputy Director
Office of the Independent Police Review Director (Ontario)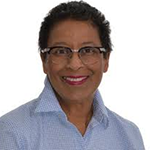 Hon. Marlène Jennings
Former Member
Parliament Committee Member
Comite consultatif sur la Realite policiere/ Advisory Committee on Police Reality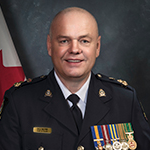 Dale McFee
Chief of Police
Edmonton Police Service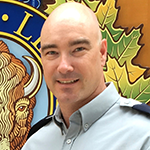 Sergeant Sam Tease
National Police Intervention
Royal Canadian Mounted Police (Ontario)
ADVISORY BOARD MEMBERS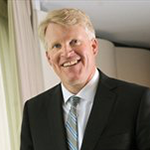 Bryan Larkin
Chief of Police
Waterloo Regional Police Services (ON)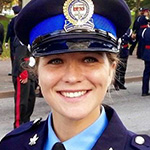 Sarah Kennedy
President
Special Constables Association (ON)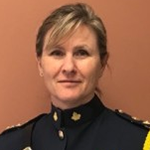 Julia Cecchetto
Chief, Kentville Police Service
President, Nova Scotia Chiefs of Police Association (NS)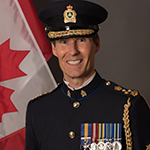 Neil Dubord
Chief Constable
Delta Police Department (BC)
NEW SESSIONS FOR 2021
Live Q&A National Roundtable on Police Service Act Reform:
Hear from Quebec, Ontario, Manitoba and Alberta
Analyzing Models for Partnering with Health Care Authorities:
Compare Edmonton and Oregon police models
Ensuring a Consistent Response when using

De-Escalation

and Use of Force Techniques
:
Gain control and de-escalation tactics
Measuring Personal and Organizational Liability in Duty of Care Investigations:
Defining the legal obligation of a person or organization
Mitigating Liability on an Officer's Personal Social Media Platform
:
What you can and can't do, even
off-duty
This must-attend event brings together chiefs of police, in-house counsel, and a wide-variety of government and civilian agencies to delve into new legislation and precedent-setting case law, to determine the highest of police standards. Join a distinguished and diverse faculty of speakers as they provide practical solutions and optimum tools for your organization. Hear balanced and current discussions on following challenges:
NATIONAL ROUNDTABLE on POLICE SERVICE ACT REFORM
THINK TANK Analyzing Models for Partnering with Health Care Authorities
Ensuring a Consistent Response when using De-Escalation and Use-of-Force Techniques
Ensuring Evidence Management when Adopting Body-Worn Camera Technology
Enforcing the Federal Quarantine Act Covid-19 Pandemic Response Measures
Primer on Employee Accommodation and Return-to-Work Policy
SAVE UP TO 25% WITH SPECIAL TEAM PRICING
Attend as a team and qualify for preferred pricing. We are offering special rates to groups of 5 or more so part or all of your team members can register for this must-attend conference for law enforcement professionals.
Email [email protected] or call 877-927-7936 for details.
ACCREDIATION
This main 2-day conference can be applied towards 7 of the 12 hours of annual Continuing Professional Development (CPD), required by the Law Society of Ontario. This program contains 30 minutes of Professionalism Hour(s). Learn More
Earn CPD Credits

---
Want to Know What to Expect?
A Quick Look at the 2020 Virtual Conference
Great experience overall. Appreciated the different points of view represented by the different speakers on such a variety of topics.
Very well-organized conference. Good variety of topics and speakers, yet all relevant to our work.
Very good, interesting and informative. Wonderful presenters.
Police Commissioners, Chiefs, Superintendents, and their Counsel
Professional Standards Directors and Investigators
Executives of Police Associations and their Counsel
Senior Law Enforcement Officers
Police Discipline Adjudicators
Criminal Law Practitioners
Crown Attorneys
Members of the Plaintiff Bar
City Solicitors
Government Policy Drafters