CONFERENCE FORMAT CHANGE
We're Going Virtual!
Due to social distancing and large group gathering restrictions, CI's 11th Annual Law of Policing Conference – West Coast Edition has changed format from a live, in-person event to an interactive, virtual conference.
The conference will follow a similar schedule and agenda as originally planned.
The year 2020 has been a test of

law enforcement mettle.
The COVID-19 pandemic forced law enforcement agencies to react to an unprecedented state of emergency that was both local and global, with no reinforcements on the horizon. Scarce resources and heightened public anxiety brought long-standing issues to the surface and created demand for change, from increased cooperation with independent investigations to partnership with health care workers. Does your team have the tools and the training to maintain order during a state of social unrest and the call for police reform?
Don't miss CI's Virtual 11th Annual Law of Policing Conference, where experts will delve into legislative updates, precedent-setting cases, police liability and the most critical updates affecting law enforcement professional standards in Canada. Get the latest information and learn how to support your team.
Join two days of balanced perspectives on the most pressing issues facing police services, police associations, police boards, independent police oversight agencies, and their counsel. Hear from a distinguished and diverse faculty of speakers as they provide practical solutions and optimum tools for your organization.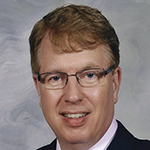 R. Kyle Friesen
Legal Advisor, Royal Canadian Mounted Police – Legal Advisory Section
Department of Justice Canada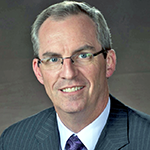 Ronald J. MacDonald, Q.C.
Chief Civilian Director
Independent Investigations Office of BC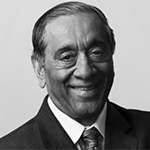 The Honourable Wally Oppal, Q.C.
Senior Counsel
Boughton Law Corporation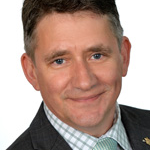 Nicholas Simons
MLA, Powell River-Sunshine Coast
Government of British Columbia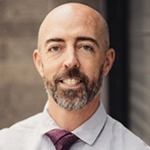 Rob Farrer
Director, Pacific Region
National Police Federation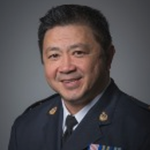 Howard Chow
Deputy Chief, Operations Division
Vancouver Police Department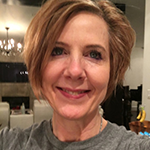 Nicole J. Grégoire
Crown Counsel, Organized and Major Crime Appeals and Special Prosecutions
BC Prosecution Service, Ministry of Attorney General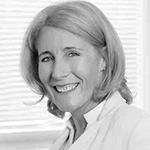 Emma Wright
Director & Counsel
Institute of AI, United Kingdom
Partner
Kemp Little LLP
Transitioning from RCMP to Municipal Services
Responding to Civil Disobedience
Reforming the British Columbia Police Act
Establishing New Standards for Independent Investigations
Analyzing the Level of Police Involvement in Wellness Checks
Evolving Search and Seizure Laws in the Tech World
Protecting Privacy Rights
Professional Responsibility in a Virtual Courtroom
Police Commissioners, Chiefs, Superintendents, and their Counsel
Professional Standards Directors and Investigators
Executives of Police Associations and their Counsel
Senior Law Enforcement Officers
Police Discipline Adjudicators
Criminal Law Practitioners
Crown Attorneys
Members of the Plaintiff Bar
City Solicitors
Government Policy Drafters
This 2-day conference program can be applied towards 8 of the 9 substantive hours of annual Continuing Professional Development (CPD) as required by the Law Society of Ontario. In addition, 2 hours can be applied towards the Professionalism requirement.
Past Attending Organizations
Abbotsford Police Department
Akwesasne Mohawk Police
Alberta Serious Incident Response Team
Alexander Holburn Beaudin & Lang LLP
Anishinabek Police
BC Ministry of Justice – Policing & Security Branch
BC Ministry of Public Safety – Police Services
BC Police Services
BC Prosecution Service
Bennett Jones LLP
Benson Law LLP
Blood Tribe Police Service
Boughton Law Corporation
Calgary Police Association
Calgary Police Commission
Calgary Police Foundation
Calgary Police Service
Camrose Police Service
Canadian Armed Forces
Canadian Forces National Defence
Canadian Forces Provost Marshal
Cheadles LLP
City of Regina
Civilian Review & Complaints Commission for the RCMP
Combined Forces Special Enforcement Unit – BC
Delta Police Department
Department of Justice Canada
Department of National Defence
Edmonton Police Commission
Edmonton Police Service
Government of BC
Halifax Regional Police
Halton Regional Police Service
Hamilton Police Service
Independent Investigations Office BC
Justice Canada
Kahnawake Council of Kahnawake
Kahnawake Peacekeeper
Kelliher & Turner
Lawson Lundell LLP
Legal Services Board of Nunavut
Lethbridge Police Association
Lethbridge Police Commission
Lethbridge Police Service
McDougall Gauley LLP
McMaster University
Medicine Hat Police Service
Metro Vancouver Transit Police
Ministry of Justice
Ministry of Public Safety and Solicitor General
Ministry of the Attorney General of BC
National Security and Intelligence Review Agency
New Westminster Police Department
O'Brien Devlin Macleod
Office of the Judge Advocate General
Ottawa Police Service
Pacific Region Training Centre
Port Moody Police Department
Regina Police Service
RCMP Burnaby
RCMP Calgary
RCMP Chilliwack
RCMP Coquitlam
RCMP E Division
RCMP G Division
RCMP Kelowna
RCMP Langley
RCMP M Division
RCMP Manitoba East District
RCMP Moose Lake
RCMP North Vancouver
RCMP Saskatoon
RCMP Squamish
RCMP Surrey
RCMP Thompson
RCMP Wabowden
Royal Newfoundland Constabulary
Saanich Police Department
Saskatoon Police Association
Saskatoon Police Service
Sea to Sky Detachment Whistler
Security Intelligence Review Committee
Stl atl imx Tribal Police
Toronto Police Association
Vancouver Police Department
Vancouver Police Union
Victoria City Police Union
Victoria Police Department
West Vancouver Police Department
Winnipeg Police Association
I found the conference interesting and informative.
A solid conference with a good array of speakers on a variety of topics.