Understand the fundamentals of an effective
real-time crime center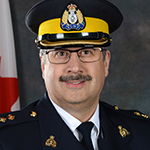 C/Supt. Larry Montgomery
D/CROPS – Specialized Investigative & Operational Police Services
E Division, RCMP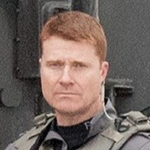 Supt. Wallace Gossen
Real-time Operations and 911 Communications Centre
York Regional Police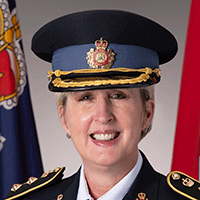 Karen Meyer, M.O.M
Bureau Commander, Chief Superintendent, Communications & Technology Services Bureau
Ontario Provincial Police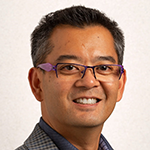 Norman Mendoza
Director, Architecture and Solutions Branch
Edmonton Police Service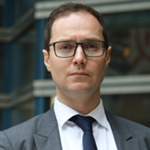 Ian Williams
Director, Information Management
Toronto Police Service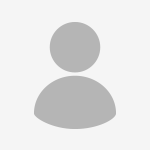 Gurp Uppal
Director, BC RCMP Hub, Federal, Investigative Services and Organized Crime (FISOC)
RCMP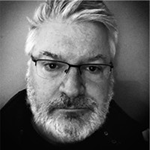 Fraser Moffatt
Defence Scientist, Defence Research and Development Canada – Centre for Security Science
Department of National Defence
Vision Statement: How to Identify Your Operation Center's Model and Mandate
What Does "Real Time" Look Like: Balancing the Need for Immediate Response with the Benefits of Validated Intelligence
How Information Management Can Protect Frontline Officers through a Bail Compliance Dashboard
AI and Operational Efficiency: How to Measure Your Operations Center's Performance and Taking the Next Step to Predictive Policing
Developing & Improving Partnership Agreements

PARTICIPATING ORGANIZATIONS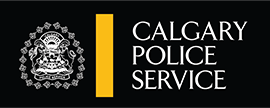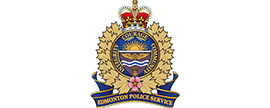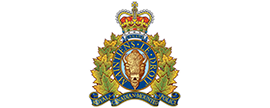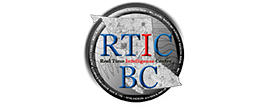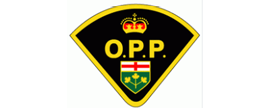 BriefCam
Calgary Police Service
Edmonton Police Service
Fusus
Motorola Solutions
Ontario Provincial Police
Peel Regional Police
RCMP
Telus
ThinkLogic
Vancouver Police Department
York Regional Police
Waitlist only!
Date: October 3, 2023
Times available: 10:00am-11:00am and 11:00am-12:00pm
Police are operating under an increased public demand for accountability and quicker response times. Meanwhile, criminals continue to adapt to ever evolving technology, creating new criminal pathways and pressures affecting police investigations. How can the demand be met amid stretched resources?
The need for a real-time crime center, information center or operations center in every major police department, is a crucial next step in transitioning from reactive to pro-active policing.
Whether your center is fully operational, or your department is in the early stages of the journey, we invite you to join this content-driven event as we examine best practices in budgeting, purchasing and integrating the latest tech to better operational efficiency and achieve your mandate.
With:
Chiefs
Deputy Chiefs
Chief Information Officers
Heads of IT
Directors of IT
IT Managers
Business Intelligence Managers
Superintendents
Supervisors
Sergeants
Inspectors
Staff Sergeants
Detectives
From:
Police Services
Military Police Services
Emergency Services
Municipalities
Areas of Focus:
Information Technology
Operations
Data Analysis
Patrol
Dispatch
Communications
NETWORK with law enforcement professionals to break the silos and swap best practices
HEAR practical operations-focused discussions addressing key challenges
SEE DEMONSTRATIONS of technology solutions, demonstrations, and integration strategies
Past Attending Organizations
Abbotsford Police Department
Anishinabek Police Service
BC Prosecution Service
Calgary Police Service
Canadian Armed Forces
Edmonton Police Commission
City of Toronto
Cobourg Police Service
CP Police Service
Delta Police Department
Department of National Defence
Durham Regional Police Service
Edmonton Police Service
Halton Regional Police Service
Hamilton Police Service
Information Privacy Commissioner Ontario
Justice Canada
Kingston Police Service
Lethbridge Police Service
London Police Service
Ministry of the Attorney General
Ministry of the Solicitor General
Moose Jaw Police Service
National Police Federation
National Security and Intelligence Review Agency
North Bay Police Association
North Bay Police Service
Office of the Independent Police Review Director
Office of the Judge Advocate General
Ontario Provincial Police
Ottawa Police Service
Peel Regional Police
Port Moody Police Department
RCMP
Regina Police Service
Royal Newfoundland Constabulary
Saanich Police
Saskatoon Police Association
Sault Ste Marie Police Service
Six Nations Police
Sûreté du Québec
Surrey Police Board
Surrey Police Service
Thunder Bay Police Service
Toronto Police Service
Vancouver Police Department
Victoria Police Department
Waterloo Regional Police Service
West Vancouver Police Department
Windsor Police Service
Winnipeg Police Association
Winnipeg Police Board
Winnipeg Police Service
York Regional Police