Alberta's electricity sector is leading the way toward renewable energy development.
A unique market structure and deregulated electricity sector is providing exciting opportunities and a competitive advantage for investment. How will these changes in the market effect regulatory policy and customer behaviour?
Join our engaging faculty of speakers at the 9th Annual Alberta Power Symposium to assess developments in the power sector, address challenges and highlight areas of growth.
As the province moves forward from the impacts of COVID-19, learn about recovery plans for the energy-only market, discover how corporate PPA's are driving economic growth, and address questions on how to achieve emissions targets and develop affordable energy in Alberta.
Highlights from this year's program include:
Plans to achieve targets in the Renewable Electricity Act and strategies to incorporate renewables into the grid
Major new renewable energy investments with Amazon, Labatt's, Shell, RBC, TC Energy and more
Exploring the role of hydrogen and plans for a hydrogen power hub
Evaluating federal funding for carbon capture solutions and opportunities for commercial use
Current advancements in small modular nuclear reactors (SMRs) as a viable source of low-carbon energy
Innovative energy storage technologies as the key to renewables
This is your opportunity to engage with the major stakeholders in the power industry to address the evolving challenges facing this sector.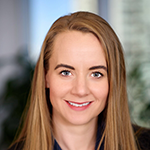 Breanne Fox
Director, Commercial Management & Carbon Technologies
Capital Power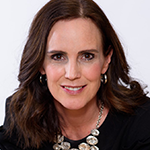 Sharleen Gatcha
Vice President, Business Development
Hardline Engineering Ltd.
Founder & CEO
Women+Power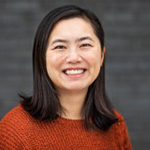 Jeanie Chin
Supervising Engineer, HVDC & FACTS
ATCO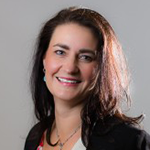 Renee Hjorth
Commercial Manager, Commercial Management, Canada West
Capital Power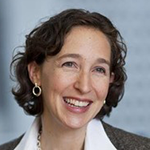 Rebecca Nadel
Director
Business Renewables Centre Canada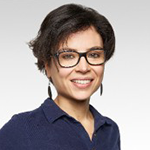 Aïda Nciri
Manager, Policy & Research
QUEST
Interested in viewing the virtual conference from September 2020?
If you weren't able to attend the 8th Annual Alberta Power Symposium, in a virtual format, you can still purchase the recordings and catch-up on critical information on your own schedule. Access information delivered by our esteemed speakers as you would at an onsite event.
Learn More
Who Attends
Engage with experts in:
Power generation and transmission
Renewables and sustainability
System operations
Energy conservation
Corporate affairs
Forecasting
Indigenous Affairs
Market analysis
Market and resource development
Operations
Power Supply
Policy advising
Regulatory affairs
Sustainability
Stakeholder relations
Strategic planning
From:
Generation
Transmission
Utilities
Power producers and development
Regulation
Energy consultancies
Energy legal practices
Technology venture organizations
Energy industry associations
I really wasn't sure what to expect from the virtual nature of the conference and I thought this went well. The speakers were all wonderful and outside a few technical challenges (but there had to be some) the conference turned out great!
Great substitute for an in-person event. Panel discussions seemed to work the best and use time effectively and garner the most participation from attendees.
Great experience. The team was exceptional to work with and communication was clear. Responded well to last minute changes in my presentation. Things went very well especially considering the challenges associated with delivering the conference via a new platform this year.