Leading experts, practitioners and professionals from across Canada share insights and workable strategies to tackle the most critical problems impacting your projects.
Canada's largest turnaround conference returns to Calgary on December 12–13, 2023.  Focusing on the most pressing issues and providing innovative solutions for improved project outcomes, this flagship event is your opportunity to meet and benchmark with colleagues, clients and peers. Get face-to-face with industry leaders and gain critical techniques you won't find anywhere else. 
Interested in viewing the 2023 Program?
Join our mailing list!
Sign up to receive email updates on program announcements, special promotions and more.
SIGN UP
About this Conference
The flagship event for Canada's turnaround community, The Canadian Institute's 22nd Annual Shutdowns Turnarounds SuperConference Conference in Calgary features in-depth sessions and lively panel discussions. Strengthen your company's resiliency by expanding your expertise and excelling amid unexpected challenges.
With multiple networking opportunities, this in-person event will give you access to key decision-makers from across the industry. Mingle with owners, contractors, and innovative solution experts to share new strategies, compare pain points, and come out ahead.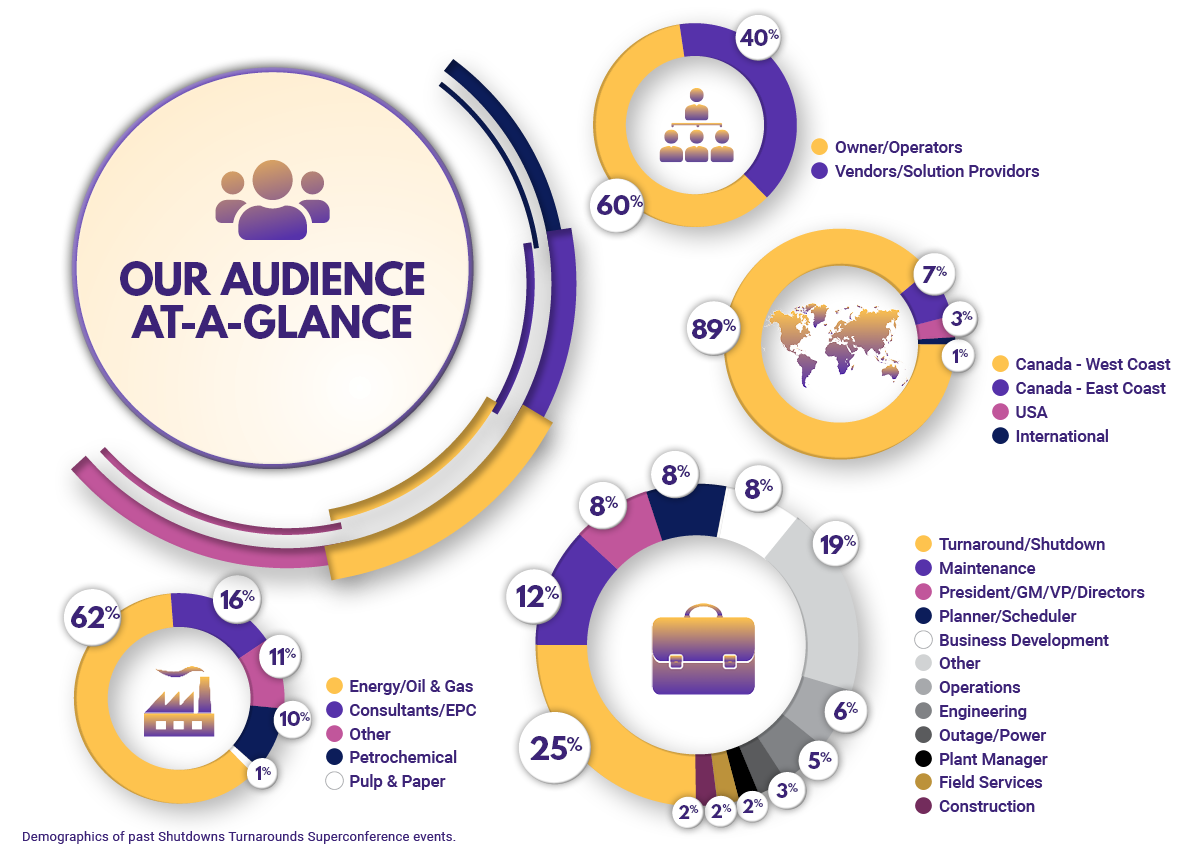 Shutdown/Turnaround/Outage Managers, Planners, Schedulers
Maintenance Managers
Plant Managers
Operations, Project Managers/Project Engineers
Asset Manager
Engineering, Procurement and Construction Managers
Inspection, Health & Safety and Contract Management from:

Oil and Gas Refining and Upgrading, Chemical and etrochemical Processing, Power Generation, Utilities, Mining and Milling, Pulp and Paper

And other continuous process industries.

It was a good experience. I preferred the speakers from the client side sharing past experiences such as procurement, contractor strategies, and especially scheduling.
Excellent Conference surrounded by the leaders of the industry, having an impact on the direction of the industry.
The size of the conference allowed warm conversation.
Well organized, knowledgeable speakers and pertinent topics.
Very good mix of owners and suppliers; good networking events; excellent venue; timely topics.
Great experience, always pick up some good pointers that I can utilize for my TA.
Well planned, relevant content.
Excellent content related to planning/scheduling.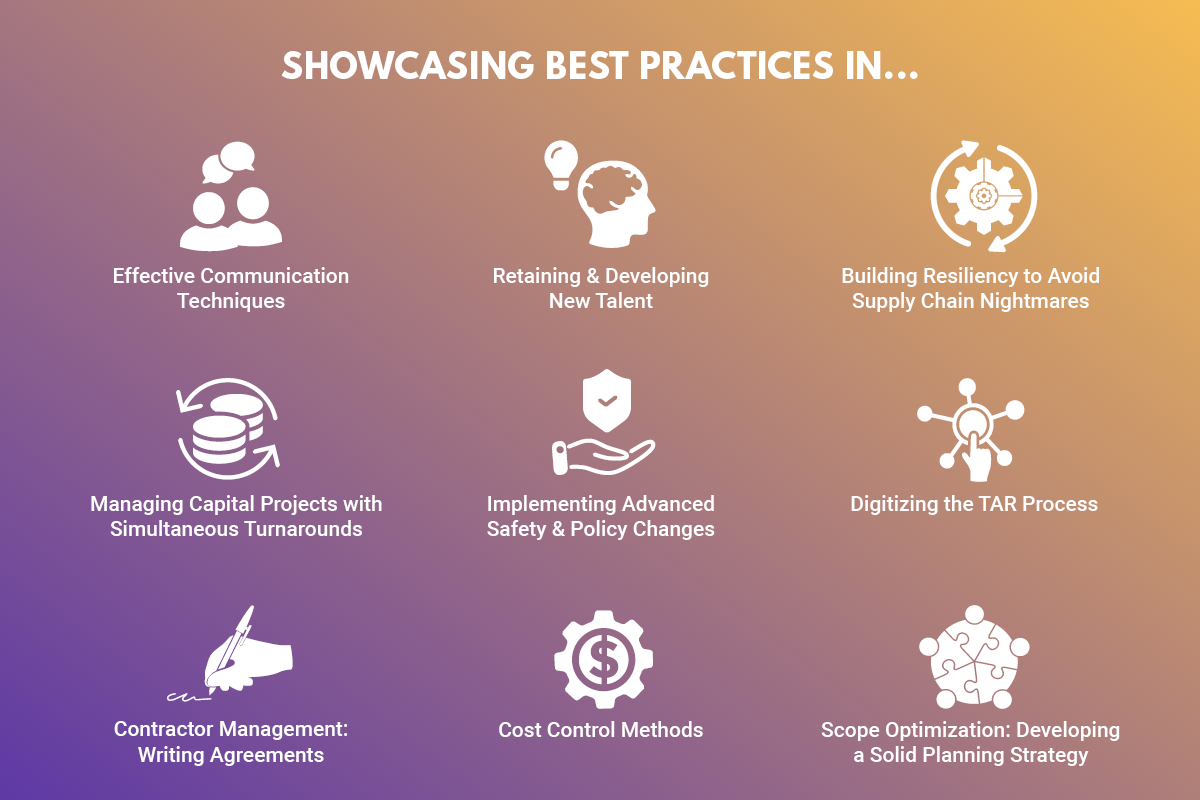 Thank You to our 2022 Sponsors & Partners