Canada's leading event for the turnaround community is returning to Calgary!
Focusing on the most pressing issues affecting the industry the Canadian Institute's 20th Annual Shutdowns Turnarounds Superconference ensures you have the latest information on safety, efficiency, scheduling and cost management. Strengthen your company's resiliency by expanding your expertise and excelling amid unexpected challenges.
Gain critical cost-saving and time-saving techniques not discussed anywhere else as you interact with owners, contractors, and solution experts. Discover workable strategies, compare pain points and make valuable connections with experienced practitioners at: Inter Pipeline Ltd., North West Redwater Partnership, LNG Canada, Nutrien, Chevron Phillips Chemical, Energy Transfer Canada and many other leading organizations.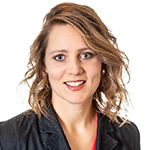 Vanessa Goodman
Manager, External Relations
North West Redwater Partnership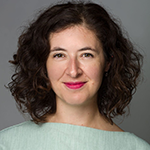 Teresa Waddington
Asset HSSE Manager
LNG Canada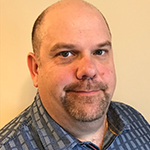 James Wright
Senior Manager, Capital Procurement
Nutrien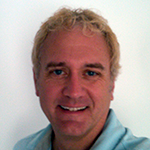 Colin Xander
Corporate Turnaround Manager
Chevron Phillips Chemical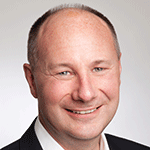 Ron Bettin
Turnaround Director (Contract)
Energy Transfer Canada
Roundtable Discussions, Live Audience Polling, Case Studies and Panels on:
Effective Contractor Management Strategies: Dos and Don'ts in Hiring, Scheduling and Compensating
Cost Control: Where Shutdown Managers Over Spend and How to Effectively Forecast and Minimize Costs
Rebuilding a Robust Supply Chain Post COVID-19: Resilient Resourcing Strategies
Turnaround Case Study: Achieving Success through Transformation
Top 5 Action Items to Capture During Post-Mortem Review
Practical and Interactive Pre-Conference Workshops to Enhance Your Skills
WORKSHOP A
Monday, December 6, 2021
8:30 am–12:00 pm

LEARN MORE
WORKSHOP B
Monday, December 6, 2021
1:00 pm–4:30 pm
(Registration Opens at 12:30 pm)
LEARN MORE
Don't Miss The Reception and Networking Events
Reunion Ice-Breaker Welcome Reception

December 6 | 6:00–8:00 pm
Casino Cocktail Reception

December 7 | 4:30–6:00 pm
Receptions are open to all attendees and we encourage you to seize the opportunity to meet face-to-face with fellow delegates, conference speakers and sponsors and exhibitors.
You'll also have the opportunity to visit the Exhibit Hall and explore the turnaround and shutdown industry's largest display of products and services and learn about solutions to deliver maximum results for your firm.
Shutdown/Turnaround/Outage Managers, Planners, Schedulers
Maintenance Managers
Plant Managers
Operations, Project Managers/Project Engineers
Asset Manager
Engineering, Procurement and Construction Managers
Inspection, Health & Safety and Contract Management from:

Oil and Gas Refining and Upgrading, Chemical and etrochemical Processing, Power Generation, Utilities, Mining and Milling, Pulp and Paper

And other continuous process industries.

Snapshot of Past Attending Organizations
AECOM
Aecon
Air Liquide
BASF Corp
Bazan Group Oil Refineries Ltd
BP
Becht
Black & McDonald Ltd.
Bruce Power
Canadian Natural Resources Limited (CNRL)
Canfor Pulp
Capital Power
CEDA International
Cenovus Energy Inc
Chemtrade Pulp Chemicals Ltd
Chevron Phillips Chemical Company
CLAC
ConocoPhillips
ConocoPhillips Canada
Co-op Refinery Complex
ENMAX Energy Corporation
Graham Group Ltd.
Honeywell
Husky Energy
Imperial Oil
Inter Pipeline Ltd.
Irving Oil
Keyera
Koch Fertilizer LLC
Meg Energy Corp
MEGlobal
Melloy Industrial Services Inc
Mobideo
NOVA Chemicals
North West Redwater Partnership
Nutrien
ONEC
Ontario Power Generation
Paramount Resources Ltd
Parkland Refining Ltd.
Pembina Pipeline Corporation
PROACTIVE Environmental Rentals Inc
Progressive Contractors Association of Canada
Resolute Forest Products
Rio Tinto
SemCAMS
Shell
Stuart Olson
Suncor Energy
Syncrude
TC Energy
Tidewater Midstream & Infrastructure Ltd
TNT Crane & Rigging Canada Inc.
TransAlta
TurnQE
Vallen
Waiward Industrial LP
Yara Belle Plaine
It was a good experience. I preferred the speakers from the client side sharing past experiences such as procurement, contractor strategies, and especially scheduling.
Excellent Conference surrounded by the leaders of the industry, having an impact on the direction of the industry.
The size of the conference allowed warm conversation.
Well organized, knowledgeable speakers and pertinent topics.
Very good mix of owners and suppliers; good networking events; excellent venue; timely topics.
Great experience, always pick up some good pointers that I can utilize for my TA.
Well planned, relevant content.
Excellent content related to planning/scheduling.