Interested in viewing the virtual Shutdowns Turnarounds Conference from December 2020?
If you weren't able to attend CI Energy Group's 19th Annual Shutdowns Turnarounds Superconference you can purchase the recording now. Watch the last iteration from wherever you may be and access information delivered by our expert speaking faculty.
Learn More
Focusing on the most pressing issues affecting the industry the 20th Annual Shutdowns Turnarounds Superconference, taking place December 7-8, 2021, ensures you have the latest information on safety, efficiency, scheduling and cost management. Strengthen your company's resiliency by expanding your expertise and excelling amid unexpected challenges.
This anticipated annual event brings together the turnaround community to exchange information, compare challenges and realize success. Be in the same room with front-line operators, world-class contractors, and innovative solution providers and learn how to tackle the challenge of increasingly complex turnarounds.
Snapshot of Past Attending Organizations
TurnQE
Koch Fertilizer LLC
PROACTIVE Environmental Rentals Inc
Melloy Industrial Services Inc
Paramount Resources Ltd
ENMAX Energy Corporation
TNT Crane & Rigging Canada Inc.
ONEC
CEDA International
SemCAMS Midstream
Resolute Forest Products
Meg Energy Corp
ConocoPhillips Canada
Suncor Energy
Bazan Group Oil Refineries Ltd
Cenovus Energy Inc
TransAlta
Husky Energy
Waiward Industrial LP
Co-op Refinery Complex
Suncor
Pembina Pipeline Corporation
SemCAMS
Stuart Olson
Progressive Contractors Association of Canada
Vallen
Chemtrade Pulp Chemicals Ltd
CLAC
ConocoPhillips
MEGlobal
Tidewater Midstream & Infrastructure Ltd
TC Energy
It was a good experience. I preferred the speakers from the client side sharing past experiences such as procurement, contractor strategies, and especially scheduling.
Excellent Conference surrounded by the leaders of the industry, having an impact on the direction of the industry.
The size of the conference allowed warm conversation.
Well organized, knowledgeable speakers and pertinent topics.
Very good mix of owners and suppliers; good networking events; excellent venue; timely topics.
Great experience, always pick up some good pointers that I can utilize for my TA.
Well planned, relevant content.
Excellent content related to planning/scheduling.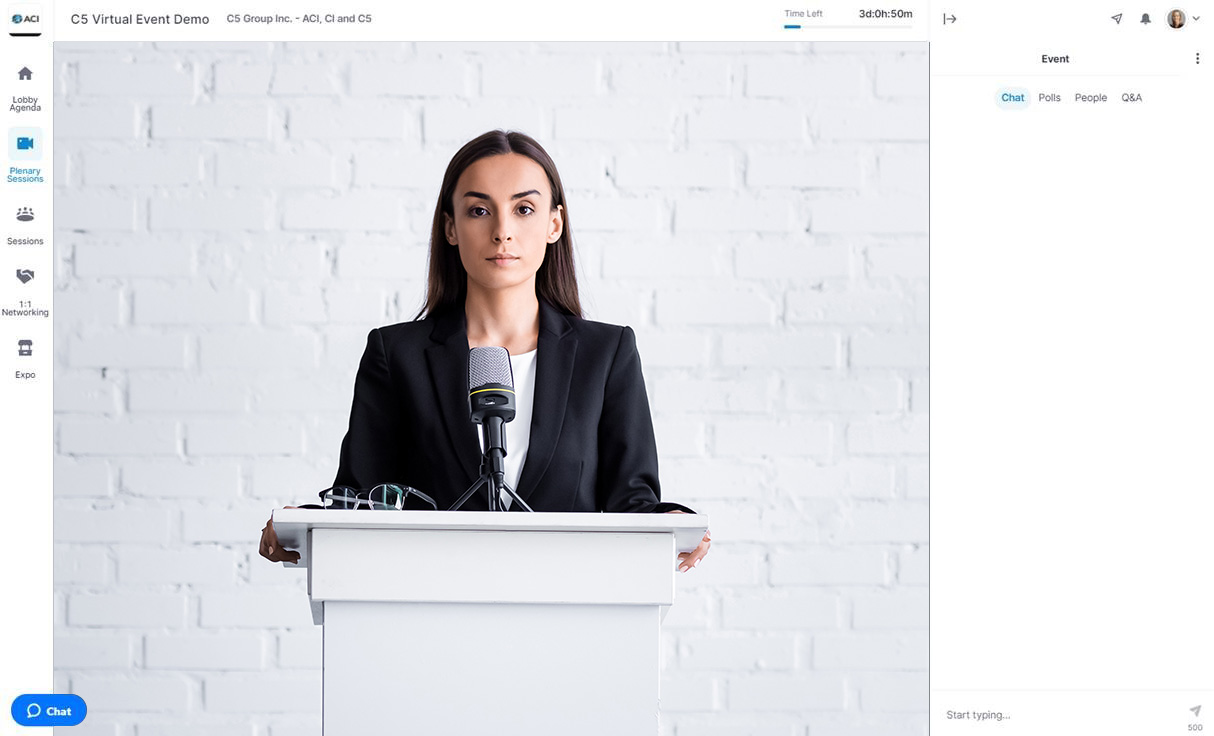 Livestream Also Available
Join a real-time interactive broadcast of the in-person conference virtually from your location.