Join us for the only event of its kind in Western Canada, taking an in-depth look at the high-stakes challenges affecting the consultation and engagement landscape.
Whether you are working for a First Nation community, a natural resource sector company or a government or regulatory organization, this is your chance to gain invaluable insights and connect with all parties.
2024 CONFERENCE CO-CHAIRS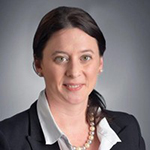 Meaghan Conroy
Partner
MLT Aikins LLP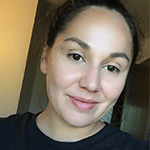 Shaleigh Raine
Lands and Consultation Manager
Louis Bull Tribe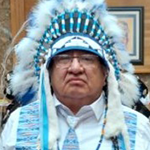 Desmond Bull
Chief
Louis Bull Tribe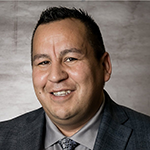 Bobby Shott
President
Fort McKay First Nations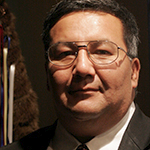 Dale Swampy
President
National Coalition of Chiefs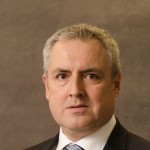 Brian MacDonald
Assistant Deputy Minister & Chief Negotiator
Government of Yukon
2024 CONFERENCE HIGHLIGHTS
What You Need to Know About the Implementation of the United Nations Declaration in Action and the Impact on Consultation
How Indigenous-Owned Cleaned Energy Projects Secured $175M in Funding in Alberta
Aftermath of the Blueberry River Court Decision: How to Effectively Assess Cumulative Effects and the Impact Assessment of a Project
How Natural Resource Companies are Successfully Collaborating with Indigenous Communities on Project Development
Strengthening Relationships: Understanding Cultural Protocols During Consultation and Engagement
A SNAPSHOT OF THE UPCOMING EVENT
SPECIAL RATES TO EDMONTON OILERS GAMES!
CI's Western Indigenous Consultation & Engagement conference is pleased to extend a special offer to two Edmonton Oilers games! Take advantage of the special rate and save on the regular ticket price.

February 21 | 8:00 PM

February 23 | 7:00 PM
Purchase your tickets early and don't forget to share your unique link to those you want to invite!
BOOK YOUR TICKET
About this Conference
Consultation practices are changing drastically across Western Canada's natural resources sector.
From Canada's implementation of United Nations Declaration on the Rights of Indigenous Peoples Act (UNDRIP) to the precedent-setting Blueberry River court decisions – there is evidence that the minimum standard is no longer tolerated. How will your team keep up with consultation demands while maintaining meaningful relationships?
Attend CI's 16th Annual Conference on Western Indigenous Consultation & Engagement and explore the latest legal and business practices, taking place in the natural resources sector – from government practices and policy to accommodation and economic development trends. This can't-miss event will address critical challenges affecting consultation professionals working in the natural resources sector, as well as provide a non-partisan platform for Indigenous leaders, industry experts and government officials to build meaningful connections and get conversations started.
Make this event part of your consultation strategy by learning alongside delegates from Indigenous communities and organizations, government agencies and natural resources sector industries.
WHO YOU WILL MEET
Chiefs and Councilors, Senior Executives, Directors and Managers of:
Indigenous Relations
Internal and External Affairs
Stakeholder Relations, Community Relations
Project Development
Environmental Planning
Government and Corporate Affairs
Policy Analysts
In-House Counsel and Partners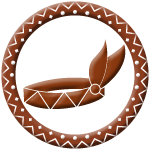 Indigenous Communities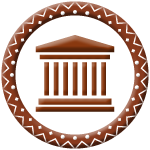 Provincial and Federal Government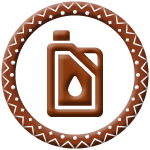 Oil and Gas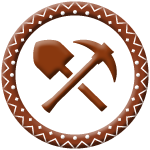 Mining and Exploration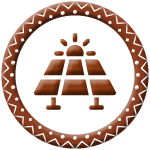 Power Generation and Transmission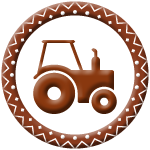 Agriculture and Forestry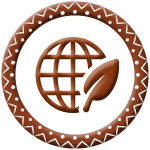 Engineering and Environmental Services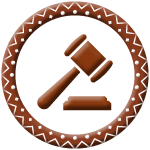 Law Firms
LEGAL ACCREDITATION
This 2-day conference can be applied towards 5 substantive hours of annual Continuing Professional Development (CPD) required by the Law Society of Ontario. Members will also receive an additional 3 substantive hours at each pre-conference workshop. Learn More.
A SNEAK PEEK AT OUR PAST CONFERENCE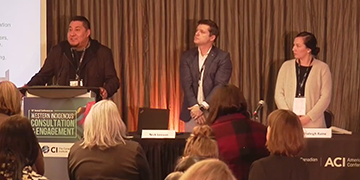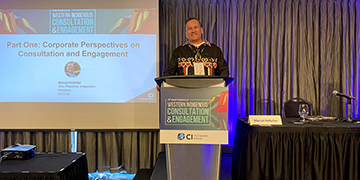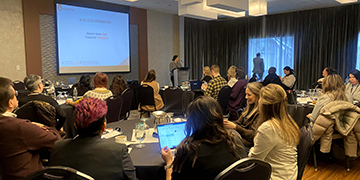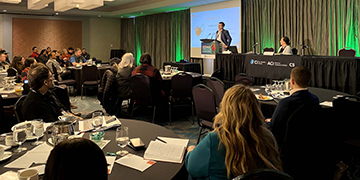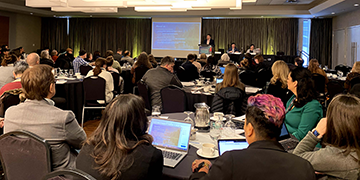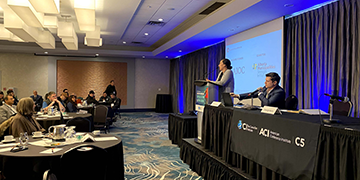 Well organized and well presented. Interesting to hear the varied concerns of all the different nations and how they intended to proceed in determining their own development strategies within their Tribal lands.
I really appreciated the range of presentations, the opportunity for both First Nations and Metis presentations, and networking opportunities. I learned a lot and made connections for continued relations. Overall I thought it was delivered very well.
Very interesting and informative speakers, and people who attended were very approachable.
I loved the environment that the conference created. It allowed me to network with professionals in my field and also included great presenters! I really enjoyed the presentation where we moved around the room and got to hear from 3 presenters and have a discussion.
Wide array of Indigenous presenters.
Excellent networking opportunities, good overall view on government policies.