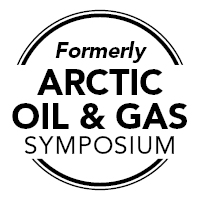 Connect with key northern stakeholders for crucial insight on the future of Arctic activity, and opportunities for Canada in the global energy sector.
THIS YEAR'S HIGHLIGHTS
Managing Risk and Ensuring Resilient Construction Projects Amid Climate Change Impacts
The Latest on the Feasibility and Activity of Local, Regional and Export Scale Natural Gas Projects in the North
Update On the Northern Corridor Concept to Increase Northern Trade and Transportation Pathways and Develop Large-Scale Infrastructure
Assessing the Mineral Resources Act and Growth Opportunities for Critical Minerals in the Technology Economy
Next Steps in the Beaufort Sea Agreement Beyond the Moratorium
Exploring Smaller-Scale Energy Projects to Move Away from Diesel Dependency
ABOUT THIS CONFERENCE
This highly anticipated annual event has brought together hundreds of the major players in northern resource development for candid discussions and information sharing on regulatory issues and new business opportunities.
Join us to gain greater clarity on the direction from new Federal and Territorial governments, learn about advancements in infrastructure, the impact of changing climate patterns, and what is required to overcome the challenges of moving forward with new projects.
Whether you are new to this event or eager to return this is your best opportunity to meet the leaders and decision makers from government, industry and Indigenous communities. Ensure you are up to date with the critical discussions on Canada's role in global energy markets and the future of sustainable resource development.
Interested in viewing the virtual conference from October 2020?
If you weren't able to attend the 20th Annual Arctic Oil & Gas Symposium, in a virtual format, you can still purchase the recordings and catch-up on critical information on your own schedule. Access information delivered by our esteemed speakers as you would at an onsite event.
Learn More
WHO ATTENDS
This is a must-see event for government and industry professionals involved in Northern resource development. The spectrum of job responsibilities includes:
Regulatory and Government Affairs
Policy Advisor
Environment & Natural Resources
Indigenous and Community Affairs
Economic Development
Land Management & Environmental Approvals
Logistics, Infrastructure, Transportation
Exploration Manager
Oil & Gas Planning
Petroleum Advisors
Resource Development
Geoscientist
New Ventures
Project Managers
Legal Affairs
Finance and Procurement
Business Development
Apache Canada
ATCO Group of Companies
Ayoni Keh Land Corporation
Behzdi First Nation
BCP Canada and BP Exploration
Alaska Inc.
Canadian Association of Petroleum Producers
Canadian Northern Economic Development Agency
CanNor
Chevron Canada Limited
ConocoPhllips
Dencho First Nations
Deline First Nation
Dene Tha' First Nation
Devon Canada Corporation
Enbridge Pipelines Inc.
EnCana
Environment Canada
Exxon Mobil Corporation
Fisheries & Oceans Canada
Government of the Northwest Territories
Government of Alaska
Government of Alberta
Government of Nunavut
Government of Yukon
Gwich'in Tribal Council
Husky Energy
Imperial Oil
Indigenous Affairs and Northern Development Canada
Industry Canada
Innovation Norway
Inter Pipeline Fund
JOGMEC
KOGAS
KOREA GAS Corporation
Kwanlin Dun First Nation
Mackenzie Valley Land & Water Board
Marathon Oil Company
MGM Energy Corp.
National Energy Board
Northern Pipeline Projects
North Slope Borough
NWT Water Board
Paramount Resources Ltd.
Sahtu Secretariat Inc.
Sambaa K'e Dene Band
Shell Canada
Statoil Canada Ltd.
Stantec
Talisman Energy Inc.
Totally E&P Canada
Town of Norman Wells
TransCanada Pipelines Ltd.
Transport Canada
Vuntut Gwitchin First Nation
Yamoga Land Corporation
Yukon Geological Survey