The 26th Annual Flagship Conference on Regulatory Compliance for Financial Institutions was a virtual conference that took place over two days from November 17-18, 2020. It gathered industry experts and peers from leading financial institutions, insurance companies, law firms, and regulatory authorities for a series of in-depth discussions and curated strategy sessions focused on preparing for evolving regulatory expectations.
Watch the sessions delivered by key industry players and see the discussions unfold touching on a variety of subjects from 2021 priorities for government regulators to industry insights on how to address leading compliance deficiencies, navigate ethical quandaries and build a strong culture of compliance.
Danielle Lin
VP, Canadian Banking & Consumer Legislation Compliance
TD Bank
Cullen Price
Manager, Enforcement
Ontario Securities Commission
Charles Corlett
Director, Enforcement Litigation
Investment Industry Regulatory Organization of Canada (IIROC)
Elspeth Bowler
Managing Director, Operational Risk Division
OSFI
Guillaume Giguère
Manager, Examinations Compliance
FINTRAC
David Goodis
Assistant Commissioner
Office of the Information & Privacy Commissioner of Ontario
Lisa Cinelli
Vice-President, Chief Compliance Officer and Chief AML Officer
Equitable Bank
David Chesworth
Chief Consumer Protection Officer, Regulatory Compliance
Canadian Western Bank
Eugenio DiMira
Head of Global Compliance AMLATF Program
Manulife
Rosalind Laruccia
Assistant Vice President, Internal Audit
Laurentian Bank of Canada
Danielle Lin
Vice President Canadian Banking & Consumer Legislation Compliance
TD Bank Group
Asad Rauf
Vice President & Chief Compliance Officer
SBI Bank Canada
Maryann Besharat
Vice President, Legal & Compliance
Intact Financial Corporation
Michael Burgess
Senior Manager, Major Investigations/Demarkets
BMO Financial Group
Mark Pawelek
Chief Compliance Officer and Chief Privacy Officer
Motus Bank
Jennifer M. Riordan
SVP, Enterprise Risk Management (Americas)
Wells Fargo Bank N.A.
Regulator Townhall: Gain guidance from OSFI, FINTRAC and FSRA on how to avoid compliance missteps during the pandemic as business resumes, 2021 priorities and future assessments
Concurrent Breakout Sessions: An opportunity for teams or those who need to master all areas of compliance. Each day you will customize your agenda by selecting one of three topics pertaining to AML, Technology and Conduct, Compliance Culture and Consumer Trust to enhance your knowledge of the regulatory environment.
1:1 Peer-to-Peer Networking: Come equipped with your top pain point to troubleshoot or breakthrough strategy to share industry peers
Meet a Mentor: Are you new to Compliance? Meet a seasoned industry leader for an informal chat about building skills and growing your career
ACCESS THE 2020 CONFERENCE RECORDING
Watch the recording from the comfort of your workplace or home. e. Button: Purchase Recording
Purchase Recording
How On-Demand Conference Works
Click on purchase recording

After you purchase the recording, you will receive an email confirmation with access instructions for the virtual conference.

On your schedule, listen and watch government speakers and compliance experts.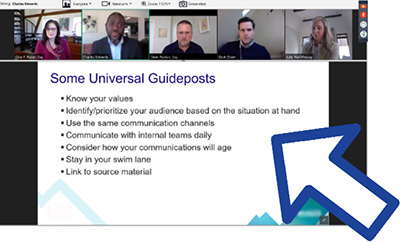 1. The 27th Annual Flagship Conference on Regulatory Compliance for Financial Institutions will return in 2021 with more relevant topics than ever addressing post-COVID and evergreen issues. Make sure you sign up to our mailing list to receive the latest updates including special promotions and event news.
Keep in Touch.
Sign up to our mailing list to receive the most up-to-date conference details.

Join our list
Conference Program
Flip through our 2020 conference brochure and discover what's new this year.
Learn more
Financial Compliance Series
This event is part of the Financial Compliance Series, Canada's leading go-to interactive resource for all the essential regulatory compliance information and updates for busy financial compliance professionals.