Attend the conference where Administrative Law practitioners – from across Canada and across sectors – come to find clarity on decision-making.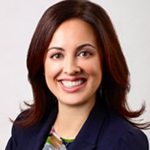 Nadia Effendi
Partner
Borden Ladner Gervais LLP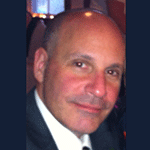 Michael H. Morris
Senior General Counsel
Justice Canada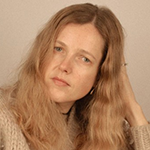 Meera Bennett
Legal Counsel, Legal Services Branch
Ministry of the Attorney General, British Columbia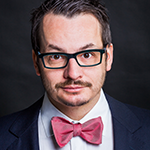 Ian Demers
Senior Counsel
Justice Canada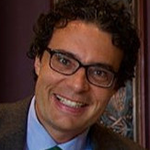 Angus Grant
Assistant Deputy Chairperson, Refugee Appeal Division
Immigration and Refugee Board of Canada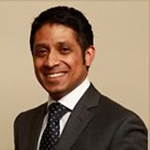 Sunil Mathai
Crown Counsel, Crown Law Office
Criminal Ministry of the Attorney General of Ontario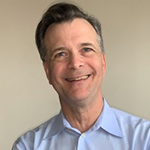 Paul Aterman
Former Chairperson & President
Social Security Tribunal of Canada
LAW FIRMS AND ACADEMIC SPEAKERS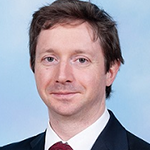 Paul Daly
University Research Chair
Administrative Law & Governance University of Ottawa

Imran Ahmad
Senior Partner, Canadian Head of
Technology

Iris Fischer
Partner
Blakes, Cassels & Graydon LLP

Alyssa Tomkins
Partner
Gowling WLG
2023 Program Highlights
Dedicated sessions on the Use of AI Systems and Administrative Bodies
The ground-shifting Impact of Bill C-13
An analysis of the Doré framework and whether it complies with Vavilov
Focus on providing efficient Access to Justice, including maximizing Cultural Competency for Decision-Makers
Examining the Effects of Climate Change on Access to Justice
Overcoming Post-Pandemic Challenges surrounding Administration of Justice
PRE-CONFERENCE WORKSHOPS
Enhance your knowledge with these interactive sessions offered for in-person attendance.

Workshop A
October 23, 2023
9:30 am – 12:30 pm
Workshop B
October 23, 2023
1:30 pm – 4:30 pm
ABOUT THIS CONFERENCE
CI's 23rd Annual Conference on Advanced Administrative Law and Practice will bring together federal and provincial decision makers, Justices, attorneys, and academics – who will address the most critical challenges affecting professionals working in the administrative and regulatory sectors.

Whether you are a private practitioner in the administrative law sector or an administrative tribunal or agency member, attend this sector-leading event to stay current on how you can ensure all self-represented parties are given the appropriate access to justice, while upholding your ethical duties to all parties involved.
HOT TOPICS
Ensure that you and your team act in accordance with the law and that decisions meet judicial scrutiny by attending two days of practical and relevant discussion with crucial insights.
New Era for Administrative Law
Canada's administrative law sector continues to evolve its standards to meet new demands on its fundamental tenants of procedural fairness and access to justice.

EXAMINE the measures adopted during the pandemic, such as remote work forces and virtual hearings, and EQUIP yourself with the tools needed to curate the greatest success for all administrative law practitioners.
New Technologies and AI
New technologies, such as AI systems, are assisting with both procedural backlog and decision making and help propel the pace of procedural fairness and access to justice

DEVELOP practical implementation strategies and refine compliance checklists when using AI systems in the administration of justice.
Access to Justice and Procedural Fairness
The administrative process must ensure access to justice and procedural fairness to all members of Canada's populace.

DELVE into DEI principals, Indigenous communities concerns, Canada's bilingual obligations, and tribunals duties to self-represented parties.
A MUST-ATTEND EVENT FOR
Chairs and Vice-Chairs of Administrative Tribunals
Tribunal Members, Counsel, and Paralegals
Government, Agency, and Commission Lawyers
Ombudspeople
Arbitrators and Mediators
Municipal and University Decision-Makers and their Advisors
Private Practitioners working in Administrative Contexts
CPD ACCREDITATION
This 2-day conference program can be applied towards substantive and professional hours of annual Continuing Professional Development (CPD) as required by the Law Society of Ontario.
SNEAK PEEK AT OUR CONFERENCE LAST YEAR

A great program with excellent speakers, knowledgeable and well respected in the legal community.
I had a very good experience. Thought the speakers were insightful.
This conference was extremely well organized. The focus on the various aspects and implications of the Vavilov decision was fascinating. The speakers were all excellent and the manner in which potentially differing views were presented was very useful.
I have to admit that I was impressed with the overall experience. Given the current context imposed by COVID-19, I think the team did a very good job. I will gladly participate to another Canadian Institute conference. Very well organized!
This is the best conference I have attended in decades – the Vavilov content comes at a perfect timing in my job and I have learned so much.
A very engaging conference with useful analysis on recent and relevant topics.