Dynamic programming organized around three core themes over 2 days.
We have designed an agenda filled with in-depth discussions on Canada's evolving administrative law:
FOCUS ON CHARTER CHALLENGES
Analyze how legal action may infringe upon a person's rights under the Charter of Rights and Freedoms.
FOCUS ON
VIRTUAL COURTS
Measure efficiencies and improve professionalism for practicing in a virtual court.
FOCUS ON EQUALITY, DIVERSITY, AND INCLUSION
Grow your mentorship and succession planning with an EDI focus.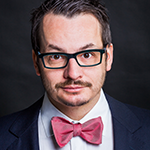 Ian Demers
General Counsel
Justice Canada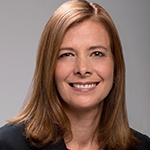 Lori Sterling
Senior Counsel
Bennett Jones
Former Deputy Minister of Labour and Associate Deputy Minister, Employment, Skills Development Canada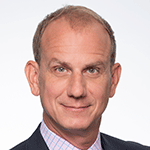 Luc Bélanger
Chairperson
Council of Federal Tribunal Chairs (CFTC)
Chair
Canada Agricultural Review Tribunal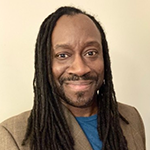 Richard D. Sharpe
Director, Equity, Anti-racism, Diversity and Inclusion
Justice Canada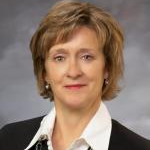 The Hon. Karen M. Horner
Justice
Court of Queen's Bench of Alberta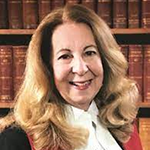 The Hon. Mary T. Moreau
Chief Justice
Court of Queen's Bench of Alberta
THIS YEAR'S HIGHLIGHTS
Examining Charter Rights amid a Pandemic: What is the Government's Scope of Emergency Powers to Restrict and Restrain Freedoms?
Case Law Developments Post-Vavilov: A Practical Review of Procedural Fairness and Reasonableness
Inside the Top 5 Challenges Vulnerable People Experience When Interacting with the Justice System and Finding Solutions
Administrative Monetary Penalties (AMPs): How to Effectively Apply Investigative and Enforcement Strategies
How to Write Reasons after Vavilov: Defensible Decisions, Access to Justice and Plain Language
Interactive Virtual Conference Features
OPEN DISCUSSIONS
Attendees are invited to turn on their camera and join in discussions of the results of a survey on digital tribunals.
Learn more
LIVE POLLING
Weigh in and seize the opportunity to benchmark with industry peers in real-time on leading judicial issues
SEE LIVE POLLING EVENT
MEET A MENTOR
A unique face-to-face virtual learning experience for legal professionals looking to foster growth with the industry.
Learn more
INTERACTIVE WORKSHOP
How to Write Reasons After Vavilov: Defensible Decisions, Access to Justice and Plain Language | October 29, 2021
Learn more
ABOUT THIS CONFERENCE
Canadian administrative law has entered a new era.
The decisions and reasoning of administrative bodies are being scrutinized more severely. The extensive criteria for "reasonableness" now demands much more of decision-makers, and bodies that are subject to statutory appeals must face an even more burdensome correctness standard.
This vital annual conference addresses the most critical challenges affecting professionals working in the administrative and regulatory sectors. Ensure your team can act in accordance with the law and that decisions meet judiciary scrutiny.
WHO'S ATTENDING
Chairs and Vice-Chairs of Administrative Tribunals
Tribunal Members, Counsel, and Paralegals
Government, Agency, and Commission Lawyers
Ombudspeople
Arbitrators and Mediators
Municipal and University Decision-Makers and their Advisors
Private Practitioners working in Administrative Contexts
CPD ACCREDITATION
This 2-day conference program can be applied towards 6 of the 9 substantive hours, 3 of the 3 professionalism hours, as well as 1.5 of the 3 EDI hours, of annual Continuing Professional Development (CPD) as required by the Law Society of Ontario. Members will also receive an additional 3 substantive hours for the post-conference workshop.
PAST ATTENDING Organizations
Administrative Tribunals Support Services
AESO
AgriCorp
Aird & Berlis LLP
Alberta Energy Regulator
Alberta Justice Civil Litigation
Alberta Securities Commission
Appeals Commission for Alberta's WCB
ATSSC – Social Security Tribunal
Borden Ladner Gervais LLP
Brownlee LLP
Bureau of Pensions Advocates Veterans Affairs Canada
Calgary Police Commission
Calgary Police Service
Canada Border Service Agency
Canada Industrial Relations Board
Canada Revenue Agency
Canada Transportation Agency
Canadian Heritage Legal Services
Canadian Human Rights Commission
Canadian Intellectual Property Office
Canadian Judicial Council
Canadian Radio Television & Telecommunications Commission
Canadian Transportation Agency
Citizenship & Immigration Canada
City of Ottawa
Civilian Review and Complaints Commission for the RCMP
CN Rail
College of Chiropractors of Ontario
Consent & Capacity Board
Copyright Board of Canada
Cree Naskapi Commission
Dentons Canada LLP
Department of Justice
Department of National Defence
Edmonton Police Commission
Edmonton Police Service
Elections Canada
Employment & Social Development Canada
Farm Products Council of Canada
Federal Public Sector Labour Relations & Employment Board Secretariat
Financial Services Tribunal
FINTRAC
Fisheries & Oceans Canada
FPSLREB
Government of Canada
Government of Nunavut
Halifax Regional Municipality
Health Canada – Legal Services Unit
House of Commons
Immigration & Refugee Board of Canada
Indigenous & Northern Affairs Canada
Information Commissioner of Canada
Innovation Science & Economic Development
ISED / CIPO / TMOB
Justice Canada Legal Services
Law Enforcement Review Board
Military Grievance External Review Committee
Military Police Complaints Commission
National Capital Commission
National Defense Canada
New Brunswick Insurance Board
Newfoundland and Labrador Board of Commissioners of Public Utilities
Northwest Territories & Nunavut Workers' Compensation Appeals Tribunal
Nova Scotia Human Rights Commission
NSIRA
Office for the Victims of Crime
Office of Conflict of Interest & Ethics Commissioner
Office of the Auditor General of Canada
Office of the Conflict of Interest & Ethics Commissioner
Office of the DND/CAF Ombudsman
Office of the Information Commissioner of Canada
Office of the Judge Advocate General
Office of the Privacy Commissioner Canada
Office of the Public Sector Integrity Commissioner of Canada
OJAG Ottawa
Ontario Energy Board
Ontario Professional Foresters Association
OSFI
Parliamentary Protective Services
Parole Board Canada – Legal Services
Patent Appeal Board Patent Appeal Board, Canadian Intellectual Property Office
Patented Medicine Prices Review Board
PSIC
PSLREB
Public Sector Integrity Commissioner
Public Service Commission
Public Service Labour Relations Board
Public Service Staffing Tribunal
RCMP – Employee & Management Relations
RCMP External Review Committee
RCMP National Headquarters
Real Estate Council of Ontario
Security Intelligence Review Committee
Senate of Canada
Ship-Source Oil Pollution Fund
Social Security Tribunal
Specific Claims Tribunal
Supreme Court of Canada
Trade-marks Opposition Board CIPO
Transport Canada Legal Services
Transportation Appeal Tribunal of Canada
Transportation Safety Board of Canada
Treasury Board of Canada Secretariat
Veterans Review & Appeal Board
Worker's Compensation Appeal Tribunal of NWT & Nunavut
Workers Compensation Appeals Tribunal
WorkSafeNB
YESAB
Yukon Environmental & Socio- Economic Assessment Board
Yukon Workers Compensation H&S Board
2020 Conference Recording
Missed last year's conference? Watch a recording of the 20th annual event.
PURCHASE RECORDING
Keep Me Notified
Watch for the announcement in your inbox by signing up to the mailing list today.
Get Notified
This conference was extremely well organized. The focus on the various aspects and implications of the Vavilov decision was fascinating. The speakers were all excellent and the manner in which potentially differing views were presented was very useful.
It was a real pleasure to attend. Expertly organized and the virtual platform was seamless and worked perfectly. Speakers were excellent and presentations were interesting and most informative.