Entering the Modern-Era of Indigenous Consultation: From Modern Treaties to Modern Tech
Indigenous consultation is facing its greatest challenge of the modern era on three fronts. The Canadian Institute's 5th Annual Indigenous Consultation Atlantic Conference will take a hard look at emerging government policies and openly discuss best practices for consultation, in a non-partisan and neutral environment.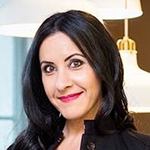 Renée Pelletier
Managing Partner
Olthuis, Kleer, Townshed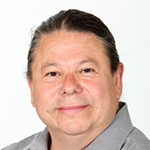 Tuma Young
Lawyer & Indigenous Law Professor
Cape Breton University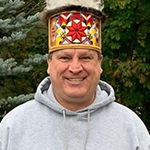 Terry Richardson
Chief
Pabineau First Nation
(Conference Co-Chair)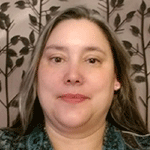 Julie Blackhawk
General Counsel, Aboriginal Affairs Portfolio
Department of Justice Canada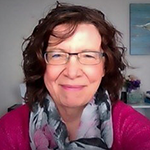 Lois Harwood
Canada Member
Fisheries Joint Management Committee
Join us for 3 successive mornings on November 22, 23 & 24 for

in-depth

discussion on Canada's

ever-changing

and

ever-evolving

Consultation Law landscape.
Nov 22
Indigenous Rights and
Moderate Livelihood
Gain perspectives and positive ways forward on the contentious topic of moderate livelihood and Indigenous rights.
Nov 23
Consultation from Legal Requirements to Best Practices
Explore best practices in consultation with a look at implementing the UN Declaration, land claims, and consulting during a pandemic.
Nov 24
Focus on Economic
Development and Partnerships
Hear about practical business practices, mutually beneficial relationships and success stories to find real-world takeaways for your next project.
Hear the legal obligations and regulations that govern Indigenous consultation and learn real applications for improving engagement strategies. This event brings together Indigenous leaders, government representatives and natural resource companies to discuss some of the most contentious consultation issues seizing the east coast in a neutral non-partisan setting. Make this your opportunity to tackle long-standing concerns, create new connections and strengthen your existing relationships.
I look forward to seeing you in November 2021!
Desiree Finhert
Portfolio Lead, Indigenous Affairs Series,
Canadian Institute
LEGAL ACCREDITATION
This 3-day conference program can be applied towards 4.5 of the 9 substantive hours of annual Continuing Professional Development (CPD) as required by the Law Society of Ontario. As well Workshop B and Workshop C can both be applied toward 3 hours substantive hours.
LEARN MORE
Very useful and interesting to have different points of view.
Very informative & engaging. Quite interactive.
Good mixture of professional fields.
The opportunity to learn from others, make connections and network.