Join us for the housing reunion of the year as we return in-person this November. Hear the latest on funding, addressing homelessness, housing needs, emergency preparedness and improving community building.
GAIN PRACTICAL KNOWLEDGE FROM EXPERTS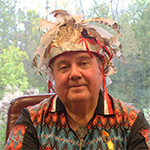 R. Donald Maracle
Chief
Mohawks of the Bay of Quinte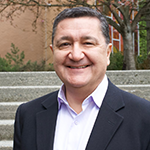 Cliff Grant
Director Strategic Relations
Aboriginal Housing Management Association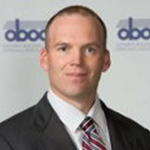 Matt Farrell
President
Alliance of Canadian Building Officials' Associations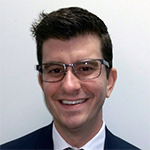 David Muriella
Senior Financial Solutions
Specialist, Indigenous & Northern Housing Solutions
Canada Mortgage and Housing Corporation (CMHC)
CRITICAL ACTION ITEMS FOR 2022
Accessing Federal Funding Dollars to Provide Core Housing and Infrastructure Support for Indigenous
Implementing a Repair and Maintenance Strategy for a Multi-Property Portfolio
Collecting Rental Arrears: How to Structure Collection Programs to Improve Participation and Re-Invest in Community
Innovative Energy Services and Boosting Quality of Living in Indigenous Communities
WE WANT TO GIVE BACK
In continued collaborations with our partners and delegates, we are offering scholarships to this event.
Do you know an Indigenous person who would benefit from attending this event?
APPLY NOW
WHO WILL YOU MEET?
Network and establish meaningful relationships with stakeholders in the following job functions:
Chiefs and Councillors
Housing
Economic Development
Finance
Capital and Infrastructure Administration
Lands and Resources
Public Works
Aboriginal Markets Financing
Business Development
From:
First Nations Communities
Aboriginal Economic Development Corporations
Construction and Engineering Firms
Government
Banks, Financial Institutions and Investment Firms
Water and Wastewater Services
Architectural Firms and Consultants
ABOUT THE CONFERENCE
Returning to Toronto, the First Nations Housing & Infrastructure Forum East will address the most crucial issues affecting housing and infrastructure and showcase innovative ways to enhance communities.
With a renewed focus on community infrastructure projects in Indigenous communities, the Federal Government's proposed 2022 budget includes a 6-billion-dollar investment to support community infrastructure projects in Indigenous communities. Hear experts unpack the federal budget's funding allocation and discover the latest on funding and financing opportunities for both housing and infrastructure needs
ATLANTIC CONVENTION ON INDIGENOUS AFFAIRS
Join us over four interactive days this October 17-20, 2022 in Halifax for three inclusive events addressing the most critical challenges affecting Indigenous communities.
This is a unique learning opportunity specifically organized to offer in-depth training opportunities for each member of your team.
LEARN MORE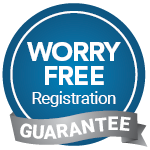 Register at the preferred early rate with our worry free cancellation guarantee.
Learn More
Join Mailing List
The complete agenda will be released shortly.
Watch for the announcement in your inbox by signing up to the mailing list today.
KEEP ME NOTIFIED
When we leave the conference, we get to bring back all the knowledge back to our community/community development.
Was a good experience. I had learned a lot and will continue to learn about other communities' stories and bring them back to my home.
Very informative, it is good to know that other communities have similar cases and helping each other out and sharing.
Good to hear other First Nations are dealing with similar issues, and are finding solutions.
The information shared was and will be useful. Networking, meeting others in same field helps.
The networking opportunities with other First Nation representatives was paramount.