Virtual Conference On-Demand
Law of Policing Conference, Eastern Edition
Catch-up on critical information – on your own time.
The 12th Annual Law of Policing Conference, Eastern Canada Edition took place May 6-7, 2021. Our outstanding faculty share insights on the most compelling topics impacting their daily lives and practices. See a snapshot of the event below then purchase the recording to watch at your convenience.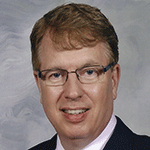 Kyle Friesen
General Counsel, Legal Services
Surrey Police Service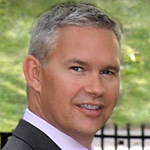 Fred Kaustinen
Executive Director
Ontario Association of Police Services Boards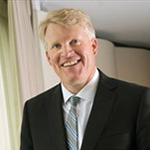 Bryan Larkin
Chief of Police
Waterloo Regional Police Services (ON)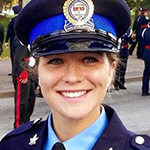 Sarah Kennedy
President
Special Constables Association (ON)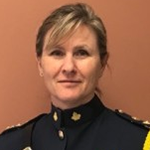 Julia Cecchetto
Chief, Kentville Police Service
President, Nova Scotia Chiefs of Police Association (NS)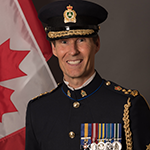 Neil Dubord
Chief Constable
Delta Police Department (BC)

Roger Brown
Chief of Police
Fredericton Police Force (NB)
Q&A National Roundtable on Police Service Act Reform: Hear from Quebec, Ontario, Manitoba and Alberta
Analyzing Models for Partnering with Health Care Authorities: Compare Edmonton and Oregon police models
Ensuring a Consistent Response when using De-Escalation and Use of Force Techniques: Gain control and de-escalation tactics
Measuring Personal and Organizational Liability in Duty of Care Investigations: Defining the legal obligation of a person or organization
Mitigating Liability on an Officer's Personal Social Media Platform: What you can and can't do, even off-duty
---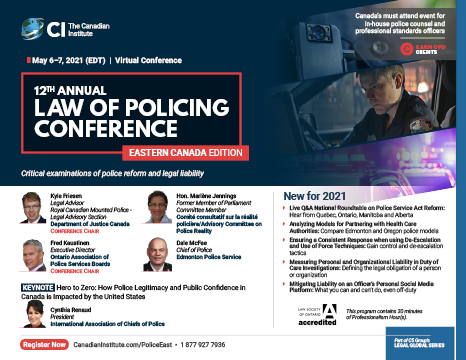 Conference Program
Flip through our 2021 conference brochure and discover what's new this year.
View Program