Our 2023 conference has concluded. Meet us in 2024, as well as key stakeholders from federal and provincial crown corporations, senior government officials and crown executives!
OUR 2024 PROGRAM IS IN DEVELOPMENT
Take a look at the lineup of speakers and event highlights from our 2023 event:
2023 CONFERENCE CO-CHAIRS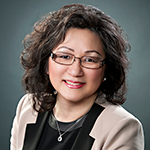 Teresa Woo-Paw
Chair
Canadian Race Relations Foundation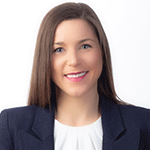 Colleen Ouellette
Director & Corporate Secretary
Export Development Canada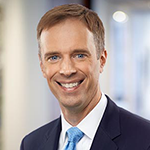 Thomas Yeo
Partner
Torys LLP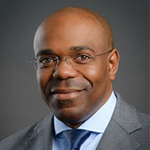 Okenge Yuma Morisho
Deputy Minister
Ministry of Municipal Affairs, Government of British Columbia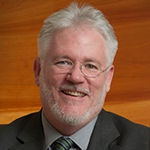 Randy Jackiw
Assistant Deputy Minister, Economic Development
Ministry of Agriculture, Food, and Rural Affairs, Government of Ontario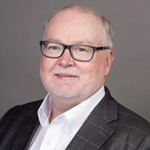 Glenn Campbell
Senior Assistant Deputy Minister, Investments, Partnerships and Innovation
Infrastructure Canada
2023 CONFERENCE HIGHLIGHTS
Key Government Officials and Crown Executives Will Help You:
ASSESS Diversity and Inclusion standards
DEVISE Strategies to Implement ESG Frameworks
UNDERSTAND How to Secure the Best Talent for Targeting Future Recruitment and Board Retention
EXPLOFRE the Evolution of the Arms-Length Relationship Between Crown Corporations and Their Ministries
EXAMINE the Power of Delegating and the Benefits of Sub-Committees
DEVELOP Strategies for Successful Government Reporting and Internal Audits
IDENTIFY Cybersecurity Risks While Implementing Effective Risk Management Tactics
Assisting Crowns with developing approaches to address impeding challenges in a post-pandemic world.
Attend CI's 18th Annual Conference on Crown Corporate Governance and achieve the highest-level knowledge and practical solutions to obstacles and challenges impeding on Crowns today. Our speaker faculty is comprised of leaders from the public sectors, federal and provincial crowns, and academia will impart their deep knowledge to assist Crown Corporations in this post-pandemic world. We have created this year's agenda to include more interactive formats to enhance session content as well as your overall conference experience.
Questions surrounding Environmental, Social Governance (ESG) expectations are becoming more significant as more Crowns adopt more climate-resilient standards.
International ESG standards continue to evolve as there is greater pressure to operate sustainably. Learn about multiple ways to establish ESG Frameworks, how to achieve targets, and the role of Board members as decision makers in ESG implementation.
Ongoing and increasing public demand for greater diversity and inclusion standards are changing Crown Corporate practices and behaviours.
Public perception demands that Boards and public agencies have representation that reflect the demographics of the people they serve. But how is this being achieved? Join us as we delve into actionable recruitment initiatives, practical human capital metrics, crisis communication, and critical Equity, Diversity and Inclusion policies.
As many companies — including Crowns — restore their functions back to a pre-pandemic world, many have chosen to adapt hybrid models to achieve their purpose and goals.
Join us as we explore the next stage of evolution for Crown workforces and leadership. Gain insights on maintaining secure policies to balance work from home and a return to the office, based on your Crown Corporation's needs. Understand what's next on the horizon for Crowns as they make this shift in a post-pandemic world.
Federal and Provincial Crown Corporations and Agencies
Chairs
Directors
Chief Executive Officers
Presidents
Chief Financial Officers
Chief Operating Officers
General Counsel
Corporate Secretaries
In-House Counsel
Chief Risk Officers
Risk Managers
Compliance Officers

AND:
Governance Consultants
Governance Lawyers
Public Sector Accountants
HR Professionals
Risk Managers and Directors
Public Relations Firms
WHAT PAST ATTENDEES HAVE TO SAY
The best gathering of crown corporation representatives in Canada each year.
This was my 1st Governance conference & overall I enjoyed the presentations and topics.
All topics presented were very current & topical. Lots of ideas to bring back.