Connect with key northern stakeholders for crucial insight on the future of Arctic activity, and opportunities for Canada in the global energy sector.
CI Energy Group is pleased to announce the 20th Anniversary of the Arctic Oil & Gas Symposium, in Calgary. This anticipated annual event has brought together hundreds of the major players in northern resource development for candid discussions and information sharing on regulatory issues and new business opportunities.
Join us this March 18-19, 2020 to gain greater clarity on the direction from new Federal and Territorial governments, learn about advancements in infrastructure, the impact of changing climate patterns, and what is required to overcome the challenges of moving forward with new projects.
Whether you are new to this event or eager to return this is your best opportunity to meet the leaders and decision makers from government, industry and Indigenous communities. Ensure you are part of the critical discussions on Canada's role in global energy markets and the future of sustainable resource development.
---
Hear from Distinguished Faculty Including

Hon. Dan Vandal
Minister of Northern Affairs
Government of Canada

Hon. Katrina Nokleby
Minister of Industry, Tourism & Investment
Minister of Infrastructure
Government of Northwest Territories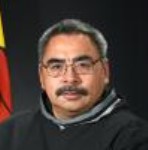 Hon. David Akeeagok
Deputy Premier
Minister of Economic Development and Transportation
Government of Nunavut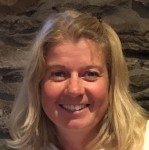 Heather MacPherson
Environmental & Property Solutions
Imperial Oil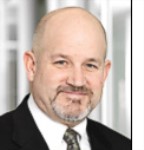 Kelly Ogle
President & CEO
Canadian Global Affairs Institute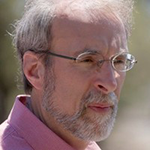 Larry Persily
former Federal Coordinator, Alaska Natural Gas Transportation Projects, Journalist/Instructor
University of Alaska Anchorage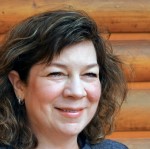 Sonya Saunders
Director, Strategic Infrastructure
Department of Infrastructure, Government of the Northwest Territories

Priyank Thatté
Director of Strategic Initiatives
Yukon Government – Highways and Public Works
---
Share new information with key stakeholders and make informed decisions for your business and community:
Assessing Canada's future in evolving global Arctic oil and gas markets
Advancements in roads, rails, ports and telecommunications supporting current and future projects
Planning for climate change and the impacts on northern development
Using beneficial models for Indigenous communities in oil and gas activities
Responding to Bill C69 and calculating the significance for industry
Exploring new plans and priorities for Canada's Northern Territories
Highlighting emerging developments in alternative energy and LNG for local needs
Who Will You Meet?
This is a must-attend event for government and industry professionals involved in Northern resource development. The spectrum of job responsibilities includes:
Regulatory and Government Affairs
Policy Advisor
Environment & Natural Resources
Indigenous and Community Affairs
Economic Development
Land Management & Environmental Approvals
Logistics, Infrastructure, Transportation
Exploration Manager
Oil & Gas Planning
Petroleum Advisors
Resource Development
Geoscientist
New Ventures
Project Managers
Legal Affairs
Finance and Procurement
Business Development
Top Reasons
Ask questions and get answers directly from government, Northern leaders, and industry
Overcome challenges, celebrate progress and open doors to new northern development
Learn how the North fits into global energy markets
Prepare for the impacts of a changing climate on new developments
Attend the in-depth workshop and learn how to get projects off the ground
Apache Canada
ATCO Group of Companies
Ayoni Keh Land Corporation
Behzdi First Nation
BCP Canada and BP Exploration
Alaska Inc.
Canadian Association of Petroleum Producers
Canadian Northern Economic Development Agency
CanNor
Chevron Canada Limited
ConocoPhllips
Dencho First Nations
Deline First Nation
Dene Tha' First Nation
Devon Canada Corporation
Enbridge Pipelines Inc.
EnCana
Environment Canada
Exxon Mobil Corporation
Fisheries & Oceans Canada
Government of the Northwest Territories
Government of Alaska
Government of Alberta
Government of Nunavut
Government of Yukon
Gwich'in Tribal Council
Husky Energy
Imperial Oil
Indigenous Affairs and Northern Development Canada
Industry Canada
Innovation Norway
Inter Pipeline Fund
JOGMEC
KOGAS
KOREA GAS Corporation
Kwanlin Dun First Nation
Mackenzie Valley Land & Water Board
Marathon Oil Company
MGM Energy Corp.
National Energy Board
Northern Pipeline Projects
North Slope Borough
NWT Water Board
Paramount Resources Ltd.
Sahtu Secretariat Inc.
Sambaa K'e Dene Band
Shell Canada
Statoil Canada Ltd.
Stantec
Talisman Energy Inc.
Totally E&P Canada
Town of Norman Wells
TransCanada Pipelines Ltd.
Transport Canada
Vuntut Gwitchin First Nation
Yamoga Land Corporation
Yukon Geological Survey