On-Demand Virtual Conference
Due to social distancing and large group gathering restrictions, CI's 6th Annual Urban Transit Infrastructure National Symposium has changed its format from an in-person event to a live and interactive virtual conference. If you missed the conference, you can still purchase the recording and watch on your schedule. Watch from wherever you may be, access information delivered by our expert speaker faculty as you would at an onsite event.
Purchase Recording
Stay on track with the latest transit ideas and initiatives shaping Canadian cities.
Even when the road is uncertain, stay on track with the latest transit initiatives shaping Canadian cities. Putting safety, customer usage and investments at the forefront, the virtual 6th Annual Urban Transit Infrastructure Forum unites transit leaders from across the country and beyond to discuss hot-button issues and trends that are supporting and disrupting the industry.
Amid the unforeseen COVID-19 pandemic restrictions, hear how industry leaders have pivoted to ensure customer and employee safety. Learn how government investments have reevaluated Is the focus still is on building, expanding and maintaining these systems to meet the growing demand for service?
Hear from key market players involved in the procurement, design, construction and operation of major transit projects and empower yourself through a wealth of knowledge straight from the experts. Listen to the conversation to ensure you're planning and building for a future that's fast approaching.
FEATURED SPEAKERS

Andrew Macklin
Managing Editor
ReNew Canada

Robert Pattison
Senior Vice President, Commercial Resolutions
Infrastructure Ontario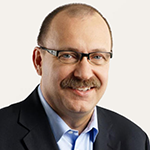 Ric McIver
Minister, Ministry of Transportation
Government of Alberta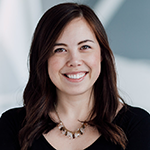 Meghan Wong
Director Commercial Transactions, Business Strategy & Land Development
Metrolinx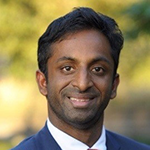 Aditya Ramesh
Project Manager – Electric Bus and Coach Bus
Canadian Urban Transit Research and Innovation Consortium (CUTRIC)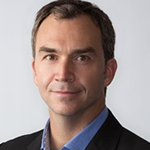 Neil Hrushowy
Assistant Director of Community Planning, Long-Range and Strategic Planning Division
City of Vancouver
2020 Highlights
New Sessions Designed to Meet Everyday Challenges Relevant to Transit Providers:
DISCOVER the Ontario Ministry of Infrastructure's priorities and how funding will be allocated in the coming years
GAIN Insight on from the Alberta Ministry of Transportation's vision
DISCUSS Contract challenges during a Crisis and policy changes worth keeping following the COVID-19 pandemic
HEAR How the City of Mississauga Hopes to Break the Mold in BRT
IMPLEMENT Safety-First Strategies When Expanding Transit Systems
Missed the 2020 conference?
Watch the recording from the comfort of your workplace or home.
Purchase Recording
How this On-Demand Conference Works
Click on purchase recording

After you purchase the recording, you will receive an email confirmation with access instructions for the virtual conference.

On your schedule, listen and watch government speakers and leading counsel.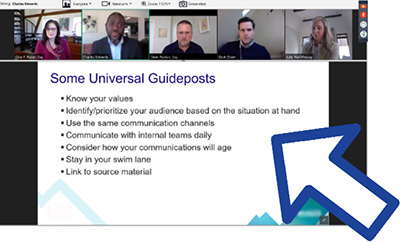 ---
Interview with Andrew Macklin, Conference Co-Chair
Keeping Lines of Communication Open during a State of Emergency
Join our excellent speaking faculty as they discuss some of the best practices for clear and effective communication during a crisis.
View Recording
Watch from the comfort of your home office or wherever you may be.
Download Today
90+
Project Updates Delivered
130+
Government Representatives Present
200+
Organizations in Attendance
"A very good conference, very informative, good opportunities to network."
"This conference exceeded my expectations to the 110% level."
The 7th Annual Urban Transit Infrastructure National Symposium will return in 2021 with more relevant topics than ever addressing post-COVID and evergreen issues. Make sure you sign up to our mailing list to receive the latest updates including special promotions and event news.
Keep in Touch.
Sign up to our mailing list to receive the most up-to-date conference details.
Join our list