Join key government executives and problem solve your challenges, identify which technologies to select, prioritize and deploy in order to stay ahead of the curve.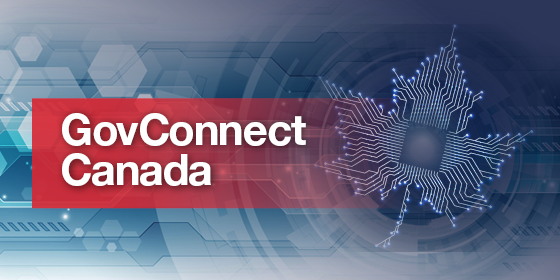 GovConnect Canada
Driving Modernization and a Digital First Approach in Government
Connect with experts, sharpen skills, drive innovation, and lead digital transformation in Canada across IM/IT, business, and finance functions.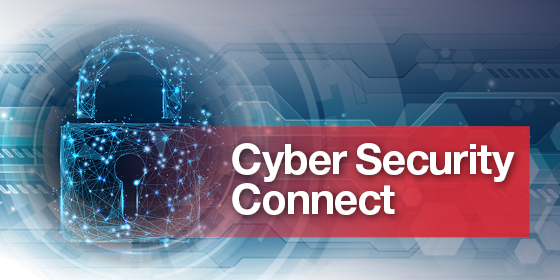 Cyber Security Connect
Protecting the Public Sector in an Evolving Threat Landscape
Empower your network and department to withstand and recover from sophisticated cyber-attacks through engaging in peer-to-peer discussions.
Why Attend?
Apply today to be part of these critical public sector discussions.
SHARE innovative initiatives directly with your peers from different departments in a dynamic roundtable setting
PROBLEM-SOLVE collectively with the facilitation of expert

thought-leaders

IDENTIFY unexplored solutions for your organization
STRENGTHEN your digital government strategies by exploring best practices
Spotlight Sessions
Roundtable Discussions
Transformational Day
The GovConnect Interactive Roundtables provide unparalleled opportunities for delegates to directly engage with leading technology leaders for in depth discussions.
This format enables participants to partake in open and engaging dialogue as they rotate through a variety of topics essential to the digitization and modernization of government. Each table features a different topic and is hosted by a subject matter expert and moderator.
How this Format Works
Delegates are strategically divided into designated groups before the forum
Each group visits 5 tables throughout the day
Each table is moderated by a subject matter expert and will feature a different discussion topic
After every 40-minute discussion, each group rotates to the next roundtable and has a new conversation on a new topic
Why You'll Love this Format
Interact with leading subject-matter experts in government
Escape 'death' by PowerPoint
Participate in an intimate group setting to stimulate high-level strategic discussions
Learn with peers to solve similar challenges and issues

Driving Modernization and a Digital First Approach in Government
The ICT sector in Canada is constantly changing and adapting to new technology and ways of delivering services. To meet the expectations of citizens, government departments must provide a customer experience that is on par with other tech-savvy businesses. Public service workers must continuously improve their skills to meet these demands.
Our first day provides a unique forum for professionals in the IM/IT, business, and finance functions to engage directly with today's leading experts across many topics, sharpen professional skills, and drive essential conversations that support innovation and digital transformation in Canada.
CONFERENCE CHAIR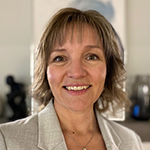 Denise St. Jean
Senior Director, Digital Acceleration Division
Canada Revenue Agency
FEATURED SPEAKERS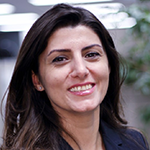 Somaieh Nikpoor
Lead AI Strategy and Data Science
Government of Canada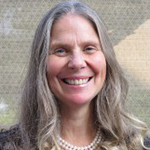 Liz McKeown
Executive Director, Digital Community Management Office
Treasury Board Secretariat, Government of Canada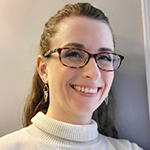 Erica Vezeau
Director General, CSPS
Digital Academy

Cyber Security Connect: Protecting the Public Sector in an Evolving Threat Landscape
Join us for an immersive peer-to-peer discussion to fortify your network and organization against the rising tide of advanced cyber-attacks. In today's landscape, cyber security risks are an unavoidable reality, demanding proactive preparation.
Our second day is your gateway to unlocking crucial insights and strategic approaches, collaboratively curated with industry experts. Explore the intricate web of information and gain the vital tools to optimize your security initiatives. Don't leave your department's safety to chance.
CONFERENCE CHAIR
Hamza Ahmed
Senior Cyber Security Specialist
Government of Canada
FEATURED SPEAKERS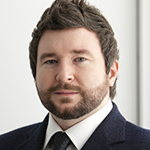 Tim Dafoe
Senior Sector Policy Advisor
Cyber Security Division, Government of Ontario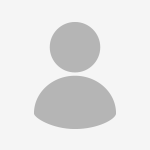 Jason Greeley
Director General, Cybercrime, Federal Policing Criminal Operations
RCMP
ABOUT GOVCONNECT CANADA
The past few years necessitated rapid adaption in the public sector. All levels of government were tasked with deploying digital services to support Canadians throughout the pandemic – a test in digital acceleration and innovation.
In the process, citizen expectations evolved, and new risks emerged. To build public trust in the future of digital government, IT and digital transformation leaders will need to assess how teams can work more effectively in this new hybrid landscape and seize opportunities to take a multidisciplinary approach.
While at the same time preparing for a new era of cyber security threats, and fast-moving advancements in technology including generative AI.
This Fall, GovConnect Canada and Cyber Security Connect will delve into the lessons learned and best practices that will help your team develop strategic plans and achieve departmental goals.
This conference offers an exclusive, invitation-only platform for heads of information management, public-sector transformation, cyber security, and privacy. Our dynamic roundtable sessions allow you to directly engage your counterparts on key issues that public servants are examining now.
Apply now to take advantage of direct peer-to-peer discussions.
Saad Bashir
Chief Technology Officer
City of Seattle
Irwin Bess
Director General
Service Innovation Directorate
Transport Canada / Government of Canada
Christiana Cavazzoni
Associate Deputy Minister, Deputy CIO
National Defense
Christine Cederberg
Senior Manager, Intelligent Cloud & Infrastructure Consulting
Accenture
Emily Coffin
User Experience Analyst
Veterans Affairs Canada
Lauren Hunter
Director
GC Talent Cloud
Dimitrije Jankovic
Senior Manager, Technology Strategy & Advisory
Accenture
Mike Krygier
CTO for Public Sector Canada
Google Cloud
Jean-Charles Laplante
Senior Technical Security Analyst
Natural Sciences and Engineering Research Council of Canada
Bob Osborn
CTO, Global Government Sector
ServiceNow
Sonia Powell
Director General, Workplace Solutions
Public Services and Procurement Canada
Elizabeth Rhodenizer
Chief Information Officer
Public Service Commission of Canada
Kashif Siddiqui
Strategic Technology Advisor
City of Ottawa
Denis Skinner
Executive Director, Digital Change, CIO Branch
Treasury Board of Canada Secretariat
Shari Smith
Director, Corporate Innovation and Change Management
Alberta Agriculture and Forestry
Government of Alberta
Jessica Stronghill
Director, Public Sector
Bridgeable
Frank Vermaeten
Assistant Commissioner, Assessment, Benefit and Service Branch
Canada Revenue Agency
PAST PARTICIPATING PUBLIC SECTOR ORGANIZATIONS
Auditor General of Canada
Canada Aviation & Space Museum
Canada Border Services Agency
Canada Council for the Arts
Canada Revenue Agency
Canada School of Public Service
Canadian Food Inspection Agency
Canadian Institutes of Health Research
Canadian Space Agency
Correctional Service of Canada
Elections Canada
Employment & Social Development Canada
Federal Bridge Corporation Ltd
Fisheries & Oceans Canada
Global Affairs Canada
Government CIO Office
Government of Canada
Health Canada
Health Canada and Public Health Agency
House of Commons Canada
IDRC – International Development Research Centre
Immigration Refugees & Citizenship Canada
Indigenous & Northern Affairs Canada
Innovation Science & Economic Development
International Development Research Centre
IRCC
ISED Design Lab
Justice Canada
Ministry of Finance
National Defense Government of Canada
National Research Council Canada
NSERC
Office of the Information Commissioner of Canada
Office of the Privacy Commissioner of Canada
Public Safety Canada
Public Service Commission
Public Services & Procurement Canada
RCMP
Service Canada
Shared Services Canada
Standards Council of Canada
Statistics Canada
Transport Canada
Treasury Board of Canada
Treasury Board of Canada Secretariat
City of Brampton
City of Calgary
City of Chestermere
City of Kelowna
City of Kitchener
City of Leduc
City of Ottawa
City of Seattle
City of Toronto Legal Department
City of Waterloo
AB Data & Information Management Energy
AGLC
Alberta Energy Regulator
Alberta Health Services
Alberta Utilities Commission
Alcohol & Gaming Commission Ontario
BC Ministry of Attorney General
BC Ministry of Health
BC Oil & Gas Commission
Canadian Commercial Corporation
Central Ontario LHINS
Financial Services Commission of Ontario
Government of BC
Government of Ontario
Government of Saskatchewan
Information & Communications Technology Council
Information Privacy Commissioner
Information Technology Council
Mental Health Commission of Canada
Ministry of Advanced Education Skills & Training
Ministry of Citizens Services
Ministry of Environment & Climate Change
Ministry of Government
Ministry of Health
Ministry of Health & Long Term Care
Ministry of Social Development and Poverty Reduction
New Brunswick Power Corporation
Ontario Human Rights Commission
Ontario Pension Board
Ontario Pension Board – OPB
Ontario Power Generation
Ontario Provincial Police
Service Alberta
St Josephs Healthcare Hamilton
St. Michael's Hospital
Sunnybrook Health Sciences Centre
Travel Alberta
University Health Network
Women's College Hospital
It was a wonderful format! The roundtable discussions being the primary vehicle, helps support my position of advocacy and helped convince several people to change their views on cloud adoption and working in the open.
I found this event very interesting, as I do every year. It's an excellent opportunity to consider topics in a way that our busy work schedules often don't allow. I always look forward to the presentations and conversations at these events.