Hear Directly from Key Government Officials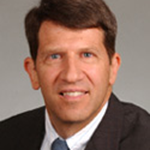 Matthew Borman
Deputy Assistant Secretary Export Administration, Bureau of Industry and Security
U.S. Department of Commerce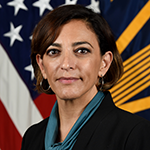 Katie Arrington
CISO A&S
United States Department of Defense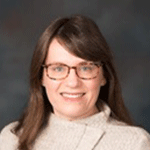 Sarah Heidema
Director of Policy, Directorate of Defense Trade Controls
U.S. Department of State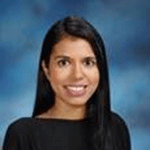 Shalini Anand
Acting Director General, Trade and Export Controls Bureau
Global Affairs Canada
Best Practices from Leading Exporters, Including:
Lam Research
CAE
TransDigm Group
Rolls Royce Marine
Leonardo DRS
Top Aces
Irving Shipbuilding
Cesaroni Technology Inc.
Tremco
---
As the only comprehensive event for the export and reexport community in Canada, don't miss new, practical sessions:
China and EAR 744.21: The latest due diligence best practices for assessing Military Use and End-Use
The Entity List, Huawei, and The Latest Screening Dos and Don'ts for Canadian Exporters
The finer points of applying the FDPR: Special considerations for Canadian manufacturers
The Canadian Institute and the American Conference Institute invite you to attend the 10th Annual Virtual Forum on U.S. Export & Reexport Compliance for Canadian Operations, taking place on January 26-27, 2021.
Over the last decade, this acclaimed event has gathered senior U.S. and Canadian government officials, as well as legal and compliance experts from aerospace, defense, technology, satellite, space, telecom, energy, logistics and many more industries…
As in past years, the 2021 agenda is specifically designed to focus on the most complex issues posed by the interplay of U.S. and Canadian export/re-export controls, as well as the nuances of applying U.S. requirements to the Canadian context.  
1
Hear directly from top U.S. government decision-makers
2
Benchmark with leading exporters through audience-polling and structured breakout conversations on compliance
3
Stay abreast of the latest developments in export controls in Canada and the U.S.
4
Gain clarity on critical trade compliance grey areas for Canadian organizations
5
Join the international trade community at the longest running U.S. export and reexport conference in Canada
Very pertinent topic and wide array of speakers from different backgrounds sharing a lot of different experiences and best practices.
Great networking & government inclusion both on Canadian and US side.
Speakers and presentations were very informative and input from the audience was really helpful.
All presentations were excellent and gave me an idea of how other industries export and re-export.