Join us for 3 successive mornings on January 19th, 20th and 21st mornings of

in-depth

discussion on Canada's

ever-changing

and

ever-evolving

advertising and marketing law landscape.
THREE MORNINGS OF CONTENT & NETWORKING
Three dynamic mornings of programming to help you accomplish new advertising and marketing goals
We have designed an agenda taking place over 3 successive mornings filled with in-depth discussion on Canada's ever-changing and ever-evolving advertising and marketing law landscape:
MORNING ONE
Understand how changes in privacy laws directly influence advertising and marketing practices.
MORNING TWO
Develop strategies to harness the power of an evolving social media landscape and ensure your advertising campaigns and marketing efforts get in front of today's tech-savvy audience.
MORNING THREE
Protect your brand and bolster your preservation blueprint amid sweeping changes in customer behavior and legal developments in the advertising and marketing landscape.
Interactive Virtual Conference Features
1:1 NETWORKING
Make new connections, face-to-face.
LIVE POLLING
Weigh in on loyalty programs and privacy law compliance.
Q&A
Ask your questions to regulators and consumer advocacy groups.
FOCUS GROUP ROUNDTABLE
Discuss trademark protection and brand preservation.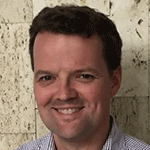 Bill Abbott
Director, Data Policy and Research
TELUS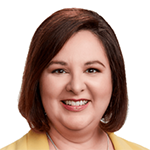 Catherine Bate
Chief Legal and Policy Officer
Ad Standards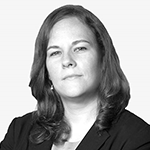 Kimberly M. Maynard
Partner
Frankfurt Kurnit Klein + Selz PC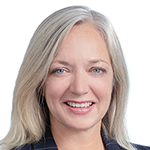 Laura Brett
Vice President
BBB National Programs, National Advertising Division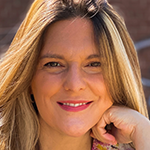 Sonia Carreno
President
Interactive Advertising Bureau of Canada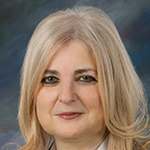 Josephine Palumbo
Deputy Commissioner of Competition
Competition Bureau Canada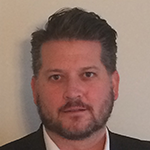 Scott Kirkpatrick
General Counsel & EVP
Coca-Cola Ltd. & Minute Maid (Canada)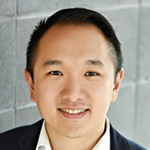 Richard Wong
Account Executive
LinkedIn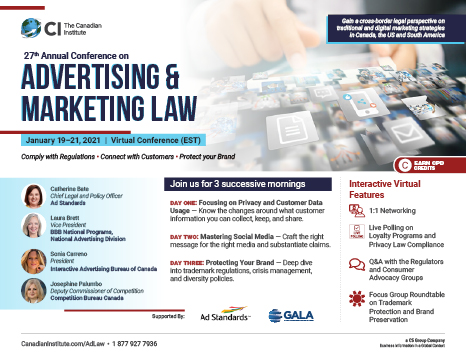 Conference Program
Flip through our 2021 conference brochure and discover what's new this year.
View Program
Be part of this renowned event which shapes the law, policy and proceedings of Canadian advertising and marketing law.
Hear from leaders and engage in thought-provoking discussions on how to thrive in this exciting and evolutionary area of practice.
Attend CI's 27th Annual Conference on Advertising & Marketing Law to delve into critical legal and regulatory developments affecting your company's ability to attract and bolster a dynamic customer base. Join us as we explore legislative deployments and precedent-setting cases that have dramatically changed the Canadian advertising and marketing landscape.
This 3-day conference program can be applied towards 7 hours and 45 minutes of the 9 substantive hours and 1 professional hour of annual Continuing Professional Development (CPD) as required by the Law Society of Ontario. Learn more.
American Express
Apotex Inc
ATB Financial
Bell Media Inc
Best Buy Canada Ltd
Boehringer Ingelheim Canada Ltd
Borden Ladner Gervais LLP
Bragg Communications Inc – EastLink
Brick Group
Bridgestone Canada Inc
Capital One Bank
Competition Bureau Canada
Corus Entertainment
Dentons Canada LLP
Fasken
Federal Express Canada Ltd
FortisBC
Four Seasons Hotel & Resorts
General Mills Inc
Home Depot of Canada Inc
Honda Canada Inc
HSBC Bank Canada
ICBC
John Deere Canada ULC
Kellogg Canada Inc
Kobo Inc
LCBO
Loblaw Companies Ltd
London Drugs Ltd.
L'Oreal Canada inc
Loyaltyone
MasterCard Canada
Miller Thomson LLP
Molson Coors Canada
Nestle Canada Inc
Presidents Choice Financial
RBC Law Group
Rogers Communications Inc
Samsung Electronics Canada
Scotiabank
Stikeman Elliott LLP
TD Insurance Meloche Monnex
ThinkTV
Toyota Canada
Visa Canada
Wal-Mart Canada Corp
Woodbine Entertainment
In-House Counsel from all industries and Law firm Attorneys with practices in

Marketing & Advertising
Competition
Privacy

Law Clerks & Paralegals servicing advertising and marketing practices
Government and commission lawyers
Privacy Officers, CASL Compliance Officers
Directors, CEOs, VPs, and Managers of:

Compliance
Advertising
Marketing
Promotions
Public or Consumer Relations
Online/Social Media