Join us at the 7th Annual Pathways to Access & Reimbursement, designed to bring clarity to some of the greatest challenges facing manufacturers, patients, and payers alike in this radically altered healthcare climate.
PMPRB Modernization and New Regulations: How to Navigate the Transition into a New Regulatory Regime for Drug Pricing in Canada
Download Recording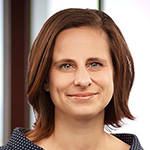 Teresa Reguly
Partner
Torys LLP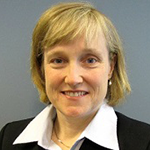 Joan McCormick
Senior Principal
Price Regulation Consulting, IQVIA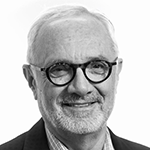 Wayne Critchley
Senior Associate
Global Public Affairs
Interested in viewing the virtual conference from January 2021?
If you weren't able to attend the 6th Annual Conference on Pathways to Access & Reimbursement, you can still purchase the recordings and catch-up on critical information on your own schedule. Access information delivered by our esteemed speakers as you would at an onsite event.
Learn More
Practitioners at every level with experience in:
Pricing
Reimbursement
Market access
Patient access
Government and regulatory affairs
Health economics
Research and development
Policy and compliance
Pharmacy services
Marketing
National trade
Formularies
Business development
Sales
From brand generic and manufacturing companies involved in:
Product development
Public drug programs
Pharmaceutical benefits
Pharmaceutical strategy
Drug submissions
Formulary management
Policy and economic analysis
Provider services and
relations
Pharmacy
And representatives from:
Associations
Patient Advocacy Groups
---
The complete agenda will be released shortly.
Watch for the announcement in your inbox by signing up to the mailing list today.
Keep Me Notified
Great overview, gave me a different perspective. Got me thinking differently.
I liked the quality of the speakers.
Overall excellent topics and speakers. Truly enjoyed the selection of speakers and the panels.
Past Attending Organizations Include
Sidley & Austin LLP
Paladin Labs Inc
Boehringer Ingelheim Canada Ltd
Clinical Trials Ontario
Sun Life Financial
Green Shield Canada
PIVINA Consulting Inc
LifeLabs
Amgen Canada Inc
Pan-Canadian Pharmaceutical Alliance
Canopy Growth Corporation
Otsuka Canada Pharmaceutical Inc
Norton Rose Fulbright Canada LLP
GSK
PMPRB
Cancer Care Ontario
Bristol Myers Squibb
Cornerstone Research Group
CADTH
Novartis Canada
Sandoz Canada Inc
Innovative Medicines Canada
Ipsen Biopharmaceuticals Canada
Equitable Life of Canada
SteriMax
Brougham Consulting Inc
Osler Hoskin & Harcourt LLP
Canadian Organization for Rare Disorders
Leslie Dan Faculty of Pharmacy
GlaxoSmithKline Plc
RWW Consultants
PENDOPHARM
AstraZeneca Canada Inc
Innomar Strategies Inc
AbbVie Corporation
INESSS
Great West Life
Jamp Pharma Corporation