CONFERENCE FORMAT CHANGE
We're Going Virtual!
We are reimagining the way we deliver conferences. Pathways To Access & Reimbursement (formerly PHARMA SYMPOSIUM) has changed format from a live, in-person event to an interactive, virtual conference.
Register Now with Early Bird Rate & Save
Bringing together manufacturers, regulators and payers to discuss developments impacting market entry, pricing and patient outcomes
Join Canada's premier forum on navigating market entry and developing effective pricing strategies on January 21, 2021 in an interactive, virtual format.

Alexis Sciuk
Director of Access & Government Relations
Pfizer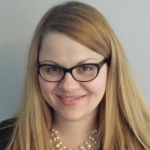 Rosemarie Childerhose
Director, Market Access & Government Affairs
Bausch Health
Forecasting Future Pathways for Access in the Canadian Market
Preparing for PMPRB Final Guidelines: A Practical Examination of the Impact on Drug Pricing in Canada
Private Payers Panel: Approaches to Reimbursement for Advanced Therapeutics
BC Ministry of Health
CADTH
CORD
Crohn's & Colitis Canada
Canada Life
Green Shield Canada
Pfizer
Get direction on the latest changes to drug reviews and pricing ceilings to better inform market access and pricing strategies
Gain insights on reimbursement regimes though Q & A with public and private payers
Walk away with an understanding of how to bring innovative solutions to market
Hear how other jurisdictions are approaching HTA and pricing negotiations
Learn about developments in precision medicine that could increase the safety and efficacy of treatments while reducing healthcare spending
Past Attending Organizations Include
Sidley & Austin LLP
Paladin Labs Inc
Boehringer Ingelheim Canada Ltd
Clinical Trials Ontario
Sun Life Financial
Green Shield Canada
PIVINA Consulting Inc
LifeLabs
Amgen Canada Inc
Pan-Canadian Pharmaceutical Alliance
Canopy Growth Corporation
Otsuka Canada Pharmaceutical Inc
Norton Rose Fulbright Canada LLP
GSK
PMPRB
Cancer Care Ontario
Bristol Myers Squibb
Cornerstone Research Group
CADTH
Novartis Canada
Sandoz Canada Inc
Innovative Medicines Canada
Ipsen Biopharmaceuticals Canada
Equitable Life of Canada
SteriMax
Brougham Consulting Inc
Osler Hoskin & Harcourt LLP
Canadian Organization for Rare Disorders
Leslie Dan Faculty of Pharmacy
GlaxoSmithKline Plc
RWW Consultants
PENDOPHARM
AstraZeneca Canada Inc
Innomar Strategies Inc
AbbVie Corporation
INESSS
Great West Life
Jamp Pharma Corporation
---
Register now to attend this forward-looking forum, designed to bring clarity to some of the greatest challenges facing manufacturers, patients and payers alike.
REGISTER NOW