Align your market access strategy with the latest developments shaping the pharmaceutical industry!
Gain a critical analysis of Canada's access and reimbursement environment, and in-depth discussions on how to adapt market access strategies — especially at a time when affordability and overall health system sustainability are top of mind.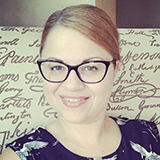 Rosemarie Childerhose
Head, Market Access & Pricing
Biocon Biologics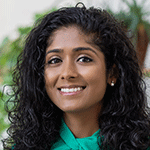 Dipti Tankala
Manager, Market Access & HEOR
AbbVie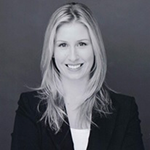 Alexis Sciuk
Global Market Access Policy Strategist
Pfizer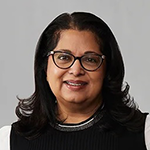 Sudha Kutty
Executive Vice President, Evidence, Products and Services
CADTH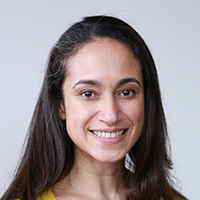 Jessica Arias
Manager, Provincial Drug Reimbursement Programs Clinical Institutes & Quality Programs
Ontario Health

Tijana Fazlagic
Executive Director of Therapeutic Assessment & Access Pharmaceutical, Laboratory & Blood Services Division
BC Ministry of Health

Andrew Spiegel, Esq.
Chief Executive Officer
Global Colon Cancer Association
PROGRAM HIGHLIGHTS FOR 2024
Focus session on NEW Expedited Market Access Pathways in Canada: CADTH's Time Limited Recommendation and pCPA's Temporary Access Process
A Manufacturer's Guide to RWE Reporting: Guidance on strengthening submissions to support timely decision making about pharmaceutical products
Spotlight on Health Equity: Exploring opportunities to collaborate with Indigenous Communities to address gaps in Patient access
Digital Therapeutics Think Tank: Forecasting the future of commercialization in Canada
Practitioners at every level with experience in:
Pricing
Reimbursement
Market access
Patient access
Government and regulatory affairs
Health economics
Research and development
Policy and compliance
Pharmacy services
Marketing
National trade
Formularies
Business development
Sales
From brand generic and manufacturing companies involved in:
Product development
Public drug programs
Pharmaceutical benefits
Pharmaceutical strategy
Drug submissions
Formulary management
Policy and economic analysis
Provider services and
relations
Pharmacy
And representatives from:
Associations
Patient Advocacy Groups
About this Conference
New regulatory, HTA and reimbursement pathways for drugs are emerging in Canada to address unmet patient needs, faster. However, without a clear implementation plan for National Pharmacare, progress is taking place against the backdrop of system level uncertainty.

Drug manufacturers need to prepare for significant shifts in the market access landscape in the coming years, while also navigating more immediate challenges. It's a critical time to identify opportunities to improve submissions and work with key stakeholders to expedite drug to market timelines. Inform next steps and stay up to date with practical, timely insights on what's happening in the industry.

Learn from our all-star faculty as we examine the evolving role of RWE, and innovative market access mechanisms, including CADTH's time limited recommendation and the pCPA's temporary access process.

Start the year off with a full view of all the moving pieces impacting drug access decisions by engaging with leading manufacturers, payors, and regulators.

Take part in this advanced forum to:
ANTICIPATE the impact of the national pharmacare on patients and payers
CONNECT directly with decision-makers including CADTH, pCPA, and INESSS
IDENTIFY and address potential regulatory hurdles early in your access strategy
GAIN insights on packaging RWE to support the value proposition of your product
ASSESS emerging tools, and technology that can support market access functions
PMPRB Modernization and New Regulations: How to Navigate the Transition into a New Regulatory Regime for Drug Pricing in Canada
FREE DOWNLOAD
Great overview, gave me a different perspective. Got me thinking differently.
I liked the quality of the speakers.
Overall excellent topics and speakers. Truly enjoyed the selection of speakers and the panels.