Designed uniquely for Canadian companies, join us for 2-days of networking and learning with leading sanctions and compliance professionals.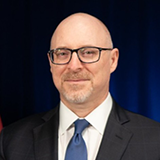 Aaron Forsberg
Director for Economic Sanctions Policy and Implementation
U.S. Department of State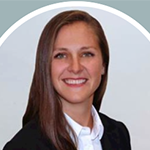 Alesia Nahirny
Counsel
Department of Justice Canada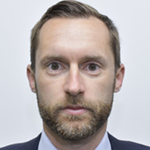 Giles Thomson
Director, Office for Financial Sanctions Implementation (OFSI) and Economic Crime
HM Treasury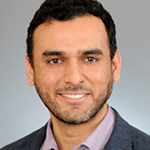 Owais Arshad
Director, Global Economic Sanctions Advisory
RBC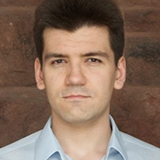 Andrii Dzhaga
Head of Sanctions and Export Controls
Stripe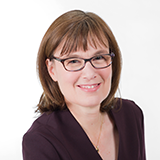 Heidi Kinkartz
Director, Global Sanctions
Scotiabank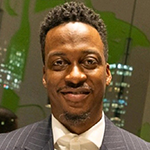 Osvaldo Lee
Deputy Global Head of Sanctions Compliance
Bloomberg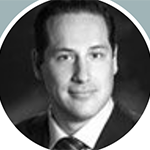 Orlando Silva
Director, Legal Counsel – Export Controls, Customs & International Trade
BlackBerry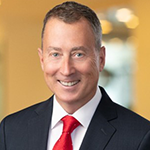 John E. Smith
Partner
Morrison Foerster
Former Director, U.S. Treasury Department's Office of Foreign Assets Control (OFAC)
THIS YEAR'S HIGHLIGHTS
Amendments to Canada's Special Economic Measures Act and the unanticipated compliance aftermath
Staying prepared for increasingly sophisticated Russia sanctions evasion and circumvention techniques
Contrasting Canadian, U.S., EU and UK rules on "Ownership" and "Control"
Managing evolving China and Iran sanctions risks
And much more!
Who you will meet
Senior leaders of:
Economic sanctions
International trade
Trade compliance
Financial crime
AML
Export compliance
Export controls
Export operations
Regulatory compliance
Regulatory affairs
Industries present:
Banking
Insurance
Legal
Technology
Aerospace & defense
Telecom
Life sciences
Automotive
Retail & consumer goods
Energy
Law Firms in the following practice areas:
Economic sanctions
International trade & investment
National security
Financial crime
Financial services
ABOUT THIS CONFERENCE
Immerse yourself in the only comprehensive economic sanctions event of its kind in Canada, spanning two days of invaluable insights and practical knowledge.
Designed to cover U.S., EU, and major global sanctions, this event offers unparalleled networking and benchmarking opportunities for compliance professionals. Stay ahead in this complex landscape, learning from distinguished experts including U.S. and Canadian government officials, financial institutions, and exporters from diverse industries.
Equip yourself with proven strategies to navigate new and anticipated sanctions effectively. Don't miss this chance to enhance your expertise and connect with the best minds in the field.

For In-House Legal and Compliance Professionals Looking to Expand Their Network
The Women in Sanctions Network (WSN) is a global community of like-minded women working in economic sanctions. WSN is committed to promoting diversity across the profession, creating worthwhile networking and educational programs, and updating members on employment and advancement opportunities.
To find out if you are eligible to become a member of the Women in Sanctions Network, please visit womensanctionsnetwork.com