Virtual Conference On-Demand
Healthcare Infrastructure, Eastern Canada
Catch-up on critical information – on your own time.
The 6th Annual Forum on Canadian Healthcare Infrastructure took place October 20-21, 2021. Our outstanding faculty share insights on the most compelling topics impacting their daily lives and practices. See a snapshot of the event below then purchase the recording to watch at your convenience.
CONFERENCE CO-CHAIRS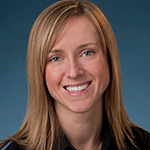 Jessica Fullerton
Construction Lead, Infection Prevention and Control team
The Ottawa Hospital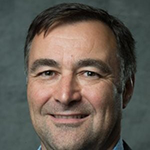 Mitch Weimer
Director, Facilities Maintenance and Operations
Fraser Health Authority
Featured Speakers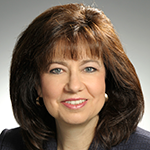 Bonnie Lysyk
Auditor General of Ontario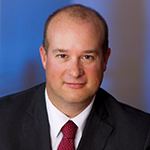 Jeff Good
Vice-President, Healthcare & Social Infrastructure
Infrastructure BC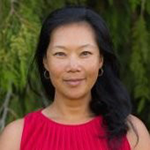 Angie Woo
Climate Risk & Resilience, Manager
Facilities Management – Energy & Environmental Sustainability (EES)
Fraser Health, Vancouver Coastal Health, PHC & PHSA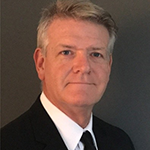 Cliff Harvey
Chief Planning Officer
Niagara Health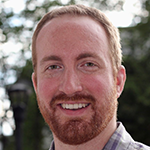 Devon Clark
Director, Facilities & Environmental Services
Sault Area Hospital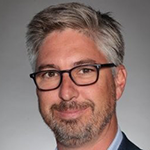 John Marshman
Vice President, Capital Facilities and Business Development
Southlake Regional Health Centre
Conference HIGHLIGHTS
Special Keynote from Bonnie Lysyk, Auditor General of Ontario on gaps in pandemic preparedness in long-term care and the path forward in Ontario
From SARS to COVID-19: Leaders in infection control share top takeaways for healthcare facilities
Practical examples of how to address climate change and the question of sustainability in design, construction and maintenance
Government Roundtable: Explore plans for small to large scale projects and the future of healthcare infrastructure across the country
Look at our 2021 conference agenda to discover the informative topics discussed at this event.
Day 1
Fireside Chat with Infrastructure Ontario and Infrastructure BC
From SARS to COVID-19: Top Infection Control Takeaways for Hospitals and Other Healthcare Facilities
Post-Pandemic Planning: How to How to Prepare for New Standards, Patient Expectations and Future Health Crises
Environmentally Conscious Healthcare Infrastructure: How to Account for Climate Change and the Question of Sustainability in Design, Construction and Maintenance
Setting Your Project up for Success: Examining the Importance of Relationships During Complex Construction Projects
How to Drive Value-Based Decisions For Healthcare Projects through System Management
CASE STUDY | Leadership in a Crisis: Examining Strategies to Promote Agility and Resiliency on a Brownfield Project During the Pandemic
Day 2
KEYNOTE | Identifying Gaps in Pandemic Preparedness in Hospitals and Long-Term Care and the Path Forward in Ontario
INTERNATIONAL PROJECT SPOTLIGHT | The Danish COVID-19 Strategy: Transformative Takeaways for Healthcare Infrastructure Projects in 2021 and Beyond
Putting Patient Narratives at the Centre of Design Decisions: How to Create Healthcare Settings that are Inclusive and Conducive to Wellbeing
Perspectives on Planning, Investment, and the Future of Healthcare Infrastructure on Canada's East Coast
Tracking Design Trends for Mental Health Focused Infrastructure in Canada
Assessing Opportunities to Improve Mental Health and Addictions Infrastructure
Rethinking the Caregiver Experience, Patient Outcomes and Operational Performance with Technology for Real Time Healthcare
CASE STUDY | IPD to P3: How to Select the Right Delivery Model for Your Project