Our 2022 conference has concluded. Meet us in 2023, as well as the leaders in capital project and redevelopment planning, construction, and delivery for practical conversations about the path forward for healthcare infrastructure in Canada.
OUR 2023 AGENDA IS IN DEVELOPMENT

Take a look at the line-up of speakers and event highlights from our 2022 event:
2022 CONFERENCE CO-CHAIRS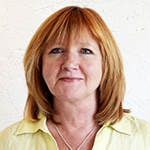 Patsy Poulin
Principal
Cumulus Architects Inc.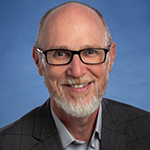 Ian McDermott
Executive Director, Planning & Integration/Research Facilities
Facilities Management – Planning, Redevelopment & Operations (FM-PRO)
University Health Network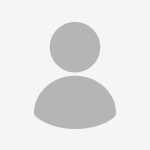 Dr. Tessa Ringer
Medical Director, Geriatric Emergency Department Initiative Assistant Professor, Department of Family & Community Medicine
University of Toronto
Staff Physician, Emergency Medicine
University Health Network

Imad El Haddad
Senior Vice President, Project Delivery
Infrastructure Ontario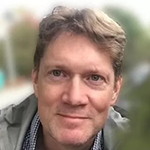 Myles Sergeant
Director of Medically Complex Care
Hamilton Health Science/St. Peter's Hospital
Co-Founder
PEACH Health Ontario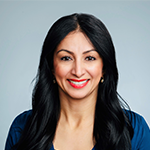 Jeannie Gandham
Program Director, IT
New St. Paul's Hospital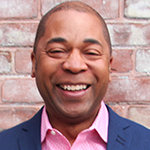 Keith Francis
Associate Senior Director of Experience Outcomes
Forge Media + Design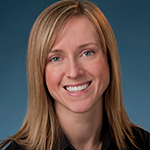 Jessica Fullerton
Project Coordinator, IPAC Project Lead, Planning and Development
The Ottawa Hospital
2022 CONFERENCE HIGHLIGHTS
Industry Perspectives on How to Manage Construction Budgets, Schedules, and Support Your Project Team in the Current Landscape
CSA Roundup: Examining the Implications of New, and Evolving Standards for Healthcare Facilities
Spotlight on Indigenous Cultural Safety in Healthcare: How to work with communities to incorporate traditions, values, practices, and health services into the capital planning and design process
Lightning Talks: Get up to speed on major developments in the region and how their influencing the future of healthcare infrastructure across the country
Co-Design Think Tank: A unique opportunity to engage smaller group conversations aimed at integrating industry perspectives and, reimagining healthcare infrastructure in Canada
WHO YOU WILL MEET
Presidents
C-suite executives
Executive Vice Presidents
Vice Presidents
Directors
Policy Advisors and Analysts
Engineers
Architects
From:

Hospitals and healthcare facilities
Regional health authorities
Provincial governments
Construction services
Law Firms
Consultancies
Architecture Firms
Technology service providers
WHY TO ATTEND
The current economic environment and ongoing pandemic are significantly impacting healthcare infrastructure project costs and schedules across Canada, making it increasingly difficult to achieve an on time, on budget delivery.

Now is the time to find solutions to problems posed by the current economy, as well as to capitalize on opportunities for innovative infrastructure to serve an evolving healthcare industry. Attend CI's 8th Annual Forum on Healthcare Infrastructure, Eastern Canada to connect with industry leaders and peers and examine how to mitigate external pressures, innovate, and integrate key lessons from this extraordinary time.
Great insight into MOH, infrastructure projects and current wisdom.
Always engaging and interesting to hear