Virtual Conference On-Demand
27th Annual Advertising & Marketing Law
Catch-up on critical information – on your own time.
The 27th Annual Advertising & Marketing Law conference took place January 19-21, 2021. Our outstanding faculty share insights on the most compelling topics impacting their daily lives and practices. See a snapshot of the event below then purchase the recording to watch at your convenience.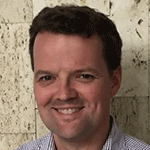 Bill Abbott
Director, Data Policy and Research
TELUS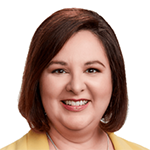 Catherine Bate
Chief Legal and Policy Officer
Ad Standards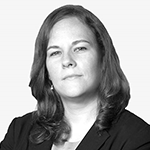 Kimberly M. Maynard
Partner
Frankfurt Kurnit Klein + Selz PC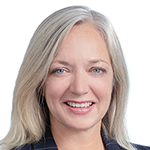 Laura Brett
Vice President
BBB National Programs, National Advertising Division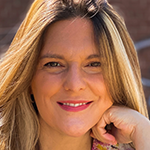 Sonia Carreno
President
Interactive Advertising Bureau of Canada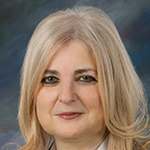 Josephine Palumbo
Deputy Commissioner of Competition
Competition Bureau Canada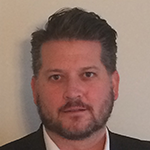 Scott Kirkpatrick
General Counsel & EVP
Coca-Cola Ltd. & Minute Maid (Canada)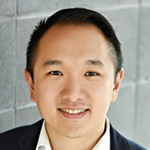 Richard Wong
Account Executive
LinkedIn
Learn How Changes in Global Privacy Laws Are Impacting Canadian Advertising and Marketing – From Europe to Canada
Understand How to Substantiate Ad Claims for Happy Customers and a Happy Legal Department
Examine Trends in Social Media Advertising and Marketing and Learn How to Stay Out of Trouble
Evaluate the Validity of Consumer Complaints and Meet the Muster of the Canadian Code of Advertising Standards
Make Your Mark and Stake Your Claim: Develop Winning Strategies Trademark Protection and Brand Preservation
---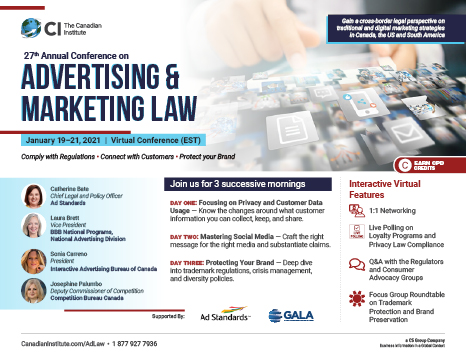 Conference Program
Look at our 2021 conference agenda to discover the informative topics discussed at this event.
View Program