Virtual Conference On-Demand
Urban Transit Infrastructure Symposium, Eastern Canada
Catch-up on critical information – on your own time.
The 7th Annual Urban Transit Infrastructure National Symposium took place April 28-30, 2021. Our outstanding faculty share insights on the most compelling topics impacting their daily lives and practices. See a snapshot of the event below then purchase the recording to watch at your convenience.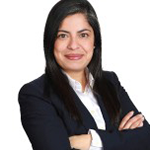 Fabiola MacIntyre
Senior Associate-Transportation Lead
Entuitive (Calgary)

Mark Johnson
Partner
Blake, Cassels & Graydon LLP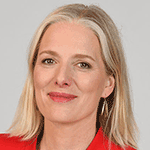 Catherine McKenna
Minister of Infrastructure and Communities
Government of Canada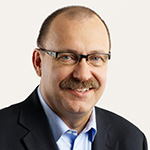 Ric McIver
Minister of Transportation
Alberta Ministry of Transportation

Kinga Surma
Associate Minister of Transportation
Ontario Ministry of Transportation

2021 CONFERENCE HIGHLIGHTS
The 2021 agenda was designed around three core themes to meet the varied and complex needs of senior transit leaders. Learn how transit agencies pivoted services in response to COVID-19 and how they found efficiencies for better operations. Gain practical tools for strategic planning and system delivery through case studies and lessons learned from projects. Stay ahead of the curve by discovering the latest technology and innovative approaches paving the way forward.
Identify Creative Solutions for Rising out of COVID and Transitioning to a New Era of Transit
Calculate the Escalating Costs of Building Transit Infrastructure in Canada to Pave a Better Way Forward
Unlock Public and Private Sector Funding for Infrastructure Transit Projects How to Effectively Manage and Prevent the Top Risks in Transit Projects: Revisiting the Risk Allocation Model
Maximize Mobility Options for the Next Generation of Transit Users: A Look at Los Angeles' Micro-Transit Approach
Deliver Cross-Country Updates on major transit projects including the Ontario Line, Eglinton Crosstown LRT, Broadway Millennium Line in B.C., Edmonton Valley Line LRT and Calgary Green Line LRT
Look at our 2021 conference agenda to discover the informative topics discussed at this event.
Day 1
HOW TO PIVOT SERVICES IN A GLOBAL PANDEMIC & FINDING EFFICIENCIES FOR BETTER TRANSIT OPERATIONS
Opening Remarks from the Co-Chairs

KEYNOTE
Ministry of Infrastructure's Funding Forecast in Aftermath of COVID-19

FOCUS GROUP ROUNDTABLE
Identifying Creative Solutions for Rising out of a Pandemic and Transitioning to a New Era of Transit Planning and Delivery

KEYNOTE
Transit Expansion Post-COVID: Reimagining How Ontario Rebuilds and Recovers

Calculating the Escalating Costs of Building Transit Infrastructure in Canada to Pave a Better Way Forward
Unlocking Public and Private Sector Funding for Infrastructure Transit Projects
Day 2
KEY SOLUTIONS FOR EFFECTIVE PROJECT PLANNING & UPDATES ON MAJOR PROJECTS FROM EAST TO WEST
Remarks from the Co-Chairs and Recap
KEYNOTE
Livelihoods on the Line: Transit and Economic Recovery
Keep Rolling: Overcoming Obstacles and Forging Ahead to Deliver an LRT System in Western Canada

LIVE POLLING
How to Effectively Manage and Prevent the Top Risks in Transit Projects: Revisiting the Risk Allocation Model
Streamlining Transit Project Delivery through Effective Utility Coordination: Adopting the Building Transit Faster Act
Multimodal Considerations in Transit Priority and Street Design
Analyzing TOD Principles and Determining Best Practices for Strategic Urban Planning
Day 3
DEEP DIVE INTO THE TECHNOLOGY OF TRANSIT PLANNING & OUTSIDE-THE-BOX THINKING
Remarks from the Co-Chairs and Recap

KEYNOTE
How Electrification and Autonomy are Reshaping Transit in Canada Today

Destination 2050: Rerouting Transportation Planning through Climate Emergency Initiatives

Integrating Voice and Data Communications in Mass Transit
CASE STUDY
Los Angeles' Micro-Transit Approach to Maximizing Mobility Options for the Next Generation of Transit Users

Partnering Early to Accelerate Project Development – the UBC SkyTrain Extension Story
Discover Cyber Security Threats Facing Transit: What You Need to Know to Ensure Your System is Secure