November 2019
Metrolinx town halls travel to connect with GO Transit riders on their home turf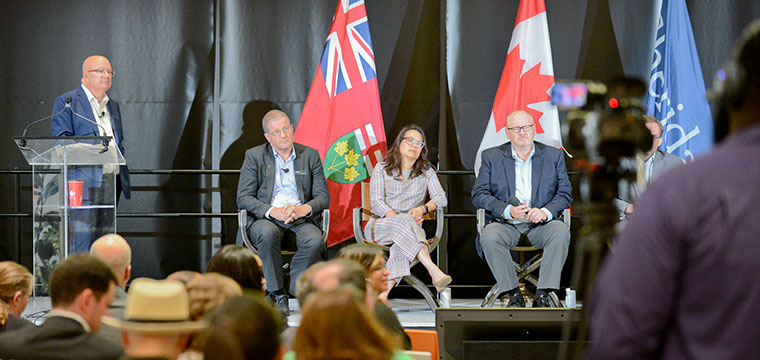 A continuing series of community meetings, featuring Metrolinx senior management, have grown increasingly popular, as hundreds of questions have been fielded in person and virtually.
Every day, GO Transit and UP Express customers grab their PRESTO fare cards and head off across Ontario's Golden Horseshoe region.
Those journeys amount to more than 56 million passenger trips annually – from regular clockwork commutes into downtown Toronto, dashes with luggage to and from Pearson International Airport, tickets in hand pilgrimages to see the Toronto Raptors, Blue Jays and Maple Leafs, as well as countless other reasons to jump aboard a train or bus.
So Metrolinx leaders have decided to hit the road – to gauge reaction on how well the transit agency is doing and help update communities on the future of GO expansion and other projects.
In 2019, Metrolinx's senior management team have run community town halls across the map they serve, including in Peel, York and Durham regions, as well as Kitchener-Waterloo. Previously called 'Ask Metrolinx', the events have become a popular way for the public to speak directly to those responsible for running GO Transit, UP Express and the PRESTO fare system.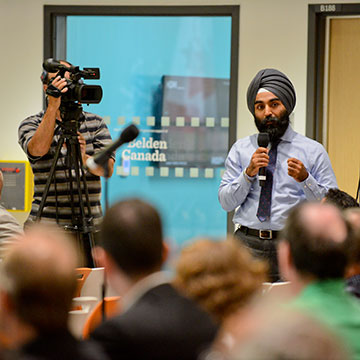 Since transit riders travel far and wide while using the system, Metrolinx officials believe it makes sense to travel to those customers to give updates. But as well as talk to users of GO Transit, UP Express and PRESTO, senior leaders says they spend a great deal of the time listening to suggestions on improving service.
The travelling town halls were born from sessions held in late 2017 and 2018 at Union Station. Metrolinx officials felt their community updates on regional activities, held every other month, would connect better if they took place within the wider neighbourhoods.
That means giving an update as well as fielding questions in person and virtually.
The public are able to ask questions in advance and vote on submissions, as well as attend the town halls either online or in-person to ask a question of management on a first-come, first-served basis. Metrolinx has committed to answering all questions within 15 business days. To date, more than 1,286 questions have been answered and more than 4,000 votes registered.
All the events are livestreamed, and are archived and available for the public to catch up on, even later.
For example, during an event in Peel region, in September, questions were both broad and specific. They focused on larger service increases included in GO expansion plans, as well as the development of light rail transit projects.
And they were also at street level, when one concerned community group asked about the placement of one particular transformer – known as a traction power substation.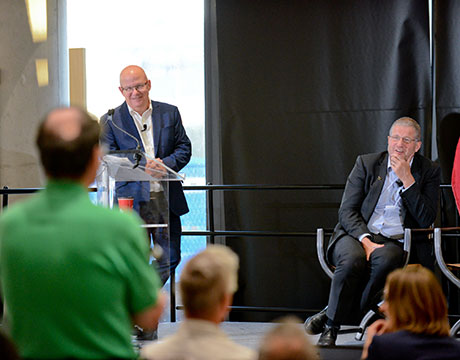 The town halls – which are expected to continue into 2020 – are actually larger than just the public question and answer sessions. The senior management also meets with local officials and leaders, as well as area staff, during those same days.
But it's the public evening events that have become standing-room only, and well received.
During a town hall in Whitby, held earlier in the year, local resident Melinda Shiers explained: "I think it's important that Metrolinx brings the town halls to where the people are, and not expect the people to come to them.
"I found the evening very informative. I would definitely attend again in the future".