Align your Market Access and Pricing Strategy with Insights from key decision-makers from pCPA, PMPRB, CADTH and INESSS. Gain a critical analysis of Canada's access and reimbursement environment, and

in-depth

discussions on how to adapt market access strategies — especially at a time when affordability and overall health system sustainability are top of mind.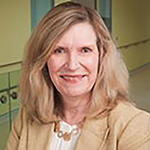 Susan Fitzpatrick
Head
Canadian Drug Agency Transition Office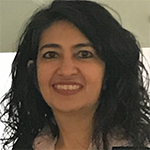 Farah Jivraj
Head, Market Access and Stakeholder Relations
Biogen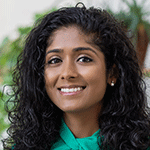 Dipti Tankala
Manager, Market Access & HEOR
AbbVie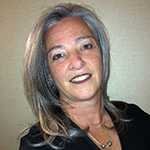 Sylvie Bouchard
Director, Drug Evaluation and Technology Assessment for Reimbursement
INESSS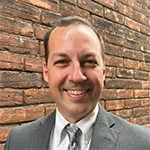 Paul Kryzanowski
Medical Director, Precision Medicine
The Janssen Pharmaceutical Companies of Johnson & Johnson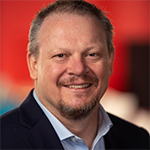 Fred Little
Country Lead Rare Disease
Pfizer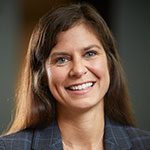 Kiersten Combs
Country President, Canada
AstraZeneca
PROGRAM HIGHLIGHTS:
BUILD a market access and pricing plan for 2023 with insights from key regulators and industry leaders
CONNECT directly with drug review, and decision-makers from CADTH, PMPRB, pCPA, and INESSS
DISCOVER the true potential of the use of RWE for HTA and reimbursement decisions in Canada
ANTICIPATE the impact of the national pharmacare strategy on patients and payers
PREPARE drugs submissions that align private payer priorities
EXAMINE how to improve health outcomes through improved access to advanced diagnostic testing
Practitioners at every level with experience in:
Pricing
Reimbursement
Market access
Patient access
Government and regulatory affairs
Health economics
Research and development
Policy and compliance
Pharmacy services
Marketing
National trade
Formularies
Business development
Sales
From brand generic and manufacturing companies involved in:
Product development
Public drug programs
Pharmaceutical benefits
Pharmaceutical strategy
Drug submissions
Formulary management
Policy and economic analysis
Provider services and
relations
Pharmacy
And representatives from:
Associations
Patient Advocacy Groups
About this Conference
The pandemic has put a spotlight on gaps in Canada's healthcare system, and further demonstrated how crucial it is to have timely access to innovative medicines. As the world emerges from a period characterized by rapid adaptation, and response, stakeholders will need to translate key lessons learned into collaborative action aimed at creating new market access pathways and drug funding models.
This annual forum will host critical conversations, examining the most vexing questions and challenges hovering over manufacturers, payers, and patient groups alike, while also exploring opportunities to empower decision-making so that the right treatment reaches patients at the right time.
Join us at this highly anticipated market access event to share best practices, participate in candid discussions, and hear the latest developments from leading drug manufacturers and other industry leaders.
PMPRB Modernization and New Regulations: How to Navigate the Transition into a New Regulatory Regime for Drug Pricing in Canada
FREE DOWNLOAD
Great overview, gave me a different perspective. Got me thinking differently.
I liked the quality of the speakers.
Overall excellent topics and speakers. Truly enjoyed the selection of speakers and the panels.