Careful planning is the cornerstone of any successful construction project.
With the implementation of prompt payment legislation sweeping across jurisdictions, and with the impact of the Covid-19 pandemic disrupting schedules, the onus falls on project owners, managers and builders to effectively manage risk, avoid costly litigation, and ensure the best outcome for stakeholders. Is your organization prepared to effectively manage its project contracts amid uncertainties?
The Canadian Institute's 13th Annual National Symposium on Managing Risk in Construction Contracts & Projects addresses the most critical legal challenges from contract negotiation to construction insurance, litigation, and conflict resolution. Join construction companies, public sector players and infrastructure stakeholders from east to west on an interactive virtual platform.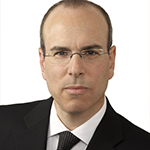 Neil Abbott
Partner
Gowling WLG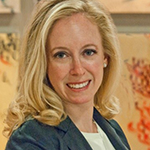 Jennifer Suess
Senior Vice President, General Counsel & Corporate Secretary
RioCan Real Estate Investment Trust
Deep Dive into the Ins and Outs of Construction Liens & Common Pitfalls to Avoid
Ontario Paves the Way: Update on Prompt Payment and Adjudication One Year Later and What Other Provinces Can Expect
Surety Bonds & What You Need to Know to Avoid Insolvency on Your Construction Projects
Innovation in Project Management and Use of Technology in Legal Services to Create Efficiencies and Security
Ethical Issues in Joint Venture Representations and Damages Prevention
---
This is a must-attend event for construction lawyers and senior industry professionals. Gather the intelligence you need to prevent and mitigate risk from the beginning of the project through to completion.
Business and industry input was a practical and interesting addition to the lawyers input.
Well organized with lots of excellent speakers.
A solid list of relevant topics.
Risk managers
Lawyers in private and public practice
Contract administrators, managers, and specialists
Engineers and architects
Project managers
Construction managers
Procurement specialists
Estimators
Construction consultants
Construction associations
Emerging Contract Performance Liability and Litigation Amid COVID-19 Restrictions
Decipher how the COVID-19 pandemic has affected your construction projects and where there may be risk of liability and litigation from government directives and social distancing to ensuring worker safety and assessing contract delays.
View Recording

Watch from the comfort of your home office or wherever you may be.

Download Now