Reconnect with your peers and key stakeholders from construction companies, public sector, and infrastructure IN PERSON!
It's time to renew your knowledge and practical strategies on how to mitigate risk from contract negotiation to the completion of the project.
2023 CONFERENCE CO-CHAIRS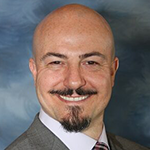 Giovanni Cautillo
President
Ontario General Contractors Association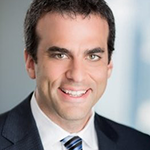 Howard Krupat
Partner
DLA Piper, LLP

Yasaman Shahtaheri, PhD, PMP
Risk Consulting and Decision Support Lead Program and Project Management Canada Region
AECOM

Todd Mandel
Vice President, Legal
Bird Construction

Enzo Garritano
President and CEO
Infrastructure Health & Safety Association

Elise Teitler
Director
ODACC
2023 CONFERENCE HIGHLIGHTS
Creative and Winning Solutions to Address Supply Chain Disruption and Price Escalation Following the Pandemic and the War in Ukraine
Exploring the Increasing Use of Collaborative Contracting Within the Industry and How It Can Work for You
Learning the Art of Negotiating and Drafting Construction Contracts and the Builder's Lien Procedure from Soup to Nuts Through Our Two Pre-Conference Workshops
Going Beyond the Basics of Construction Insurance to Maximize Protection Against Risks
Implementing Equity, Diversity, and Inclusion Policies to Address Canada's Skilled Labor Shortage
WORKSHOP A
February 22, 2023
9:00 am – 12:30 pm
WORKSHOP B
February 22, 2023
1:00 – 4:30 pm
Workshops are offered In-Person only
ABOUT THIS CONFERENCE
Whether you are an owner or a contractor, managing your risk exposure is a fundamental and ongoing concern for your project from inception to completion.

The Canadian Institute's 7th Annual Conference on Managing Risk in Construction Contracts & Projects – Eastern Canada Edition will address the most critical legal challenges facing project owners, managers, and builders – from contract negotiation to litigation and dispute resolution.

While each project is unique, with different timelines, resources, priorities and risks, our robust two-day conference guarantees that you will walk away with new strategies and insights for your particular project. Don't miss timely updates and forward-thinking discussions on the critical concerns impacting Eastern Canada's construction professionals.
Project Managers
Risk Managers
Lawyers in private and public practice
Contract Administrators, Managers, and Specialists
Engineers and Architects
Construction Managers
Procurement Specialists
Estimators
Construction Consultants
Construction Associations
This was a good conference, and I was pleased to participate

in it!
All speakers were great!
Very informative,

well-run

.