Construction executives and their legal counsel are facing increasingly complex legal risks amid the COVID-19 pandemic. Your ability to identify and mitigate liability in construction projects is more relevant than ever.
Expert speakers analyze emerging COVID-19 risks and provide practical insights on how to manage them and other complex construction risks.
Hear from this outstanding line-up of speakers with expertise on everything from contract negotiation to construction insurance, litigation, and conflict resolution, and take away strategies to maximize your projects' success and limit your liability in today's climate.
Karen Groulx
Partner
Dentons Canada LLP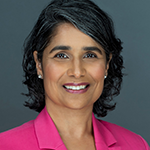 Amee Sandhu
Principal and Founder
Lex Integra
Andrea Lee
Partner
Glaholt LLP
Carla Carmichael
VP, Project Assurance and Contract Management – Enterprise Projects
Ontario Power Generation
Neil Abbott
Partner
Gowling WLG
Carina Reider
Project Manager
ODACC
Risks in Construction Contracts – unforeseen or unforeseeable?
Why the OHSA is more important than ever, and how workplace parties can protect themselves
Ins and outs of new legislation, how you are affected, and how you should respond
Responding to Ontario's construction labour shortage
How to avoid common project pitfalls and frequently litigated disputes
On-Demand Virtual Conference
Due to social distancing and large group gathering restrictions, CI's Managing Risk East has changed its format from an in-person event to a live and interactive virtual conference. If you missed the conference, you can still purchase the recording and watch on your schedule. Watch from wherever you may be, access information delivered by our expert speaker faculty as you would at an onsite event.
Purchase Recording
Emerging Contract Performance Liability and Litigation Amid
COVID-19

Restrictions

Decipher how the COVID-19 pandemic has affected your construction projects and where there may be risk of liability and litigation from government directives and social distancing to ensuring worker safety and assessing contract delays.
View Recording
Watch from the comfort of your home office or wherever you may be.
As the most important construction event of the year, the Managing Risk in Construction Contracts & Projects conference will return for its 6th year with more relevant topics than ever addressing post-COVID and evergreen issues.
Keep in Touch
Sign up to our mailing list to receive the most up-to-date conference details.
---