CONFERENCE FORMAT CHANGE
We're Going Virtual!
Due to social distancing and large group gathering restrictions, Managing Risk in Construction Contracts & Projects has changed format from a live, in-person event to an interactive, virtual conference.
The conference will follow a similar schedule and agenda as originally planned.
Construction executives and their legal counsel are facing increasingly complex legal risks amid the COVID-19 pandemic. Your ability to identify and mitigate liability in construction projects is more relevant than ever.
Expert speakers will analyze emerging COVID-19 risks and provide practical insights on how to manage them and other complex construction risks.
Hear from and connect with this outstanding line-up of speakers with expertise on everything from contract negotiation to construction insurance, litigation, and conflict resolution, and take away strategies to maximize your projects' success and limit your liability in today's climate.
Karen Groulx
Partner
Dentons Canada LLP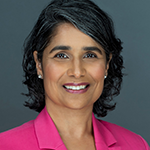 Amee Sandhu
Principal and Founder
Lex Integra
Andrea Lee
Partner
Glaholt LLP
Carla Carmichael
VP, Project Assurance and Contract Management – Enterprise Projects
Ontario Power Generation
Neil Abbott
Partner
Gowling WLG
Carina Reider
Project Manager
ODACC
Risks in Construction Contracts – unforeseen or unforeseeable?
Why the OHSA is more important than ever, and how workplace parties can protect themselves
Ins and outs of new legislation, how you are affected, and how you should respond
Responding to Ontario's construction labour shortage
How to avoid common project pitfalls and frequently litigated disputes
Emerging Contract Performance Liability and Litigation Amid
COVID-19

Restrictions

Decipher how the COVID-19 pandemic has affected your construction projects and where there may be risk of liability and litigation from government directives and social distancing to ensuring worker safety and assessing contract delays.
View Recording
Watch from the comfort of your home office or wherever you may be.
This 2-day conference program can be applied towards 9 of the 9 substantive hours of annual Continuing Professional Development (CPD) as required by the Law Society of Ontario. In addition, 1 hour can be applied towards the Professionalism (Ethics and Professional Responsibility) requirement. Members will also receive an additional 3 substantive hours for each of the pre-conference workshops A and B. Learn More