Careers
If you are looking for the truth about any organization, look to its people. Talented people make us what we are: a global leader in the business intelligence conference industry. Our belief is that growth and success occurs when the power of people and the power of information come together. This is not a philosophy that is simply posted on company walls and websites. This is something we live by, every day and every event. For more than 30 years, we have evolved from a small entrepreneurial group to a dynamic, fast paced organization. We produce cutting-edge information, work with influential industry leaders, and foster high-level, long lasting connectivity. And it is our people, our committed, specialist, engaged and inspired people that achieve this.
Top 3 Reasons to Join Us
The People – Our talented group include professionals from a variety of disciplines e.g. lawyers, marketing professionals, graphic designers.
Canadian-based Company With A Global Outreach – The C5 Group, comprising The Canadian Institute, American Conference Institute and C5 in Europe, is a leading global events and business intelligence company.
Our Philosophy – We believe that growth and success occurs when the power of people and the power of information come together.
Our Culture
Here's what our employees have to say about what it's like to work at CI:
"Very unique organization, fun place to work, interesting and exciting industry to be part of."
"CI has consistently managed to find and hire some of the most intelligent and genuine people I have ever had the pleasure of meeting and working with."
"Not many of our competitors were founded in Canada three decades ago and are still owned by the founder. That creates a corporate culture that I don't believe you'll find anywhere else in the for-profit conference industry."
"I love working with the people in this company because we're a dynamic and friendly group, with varying talents and ideas."
"A company that creates a professional environment to network and develop/strengthen new and existing business relationships."
"The Canadian Institute has some of the most friendly, down to earth, caring and supportive people."
"I love my job!"
Our Team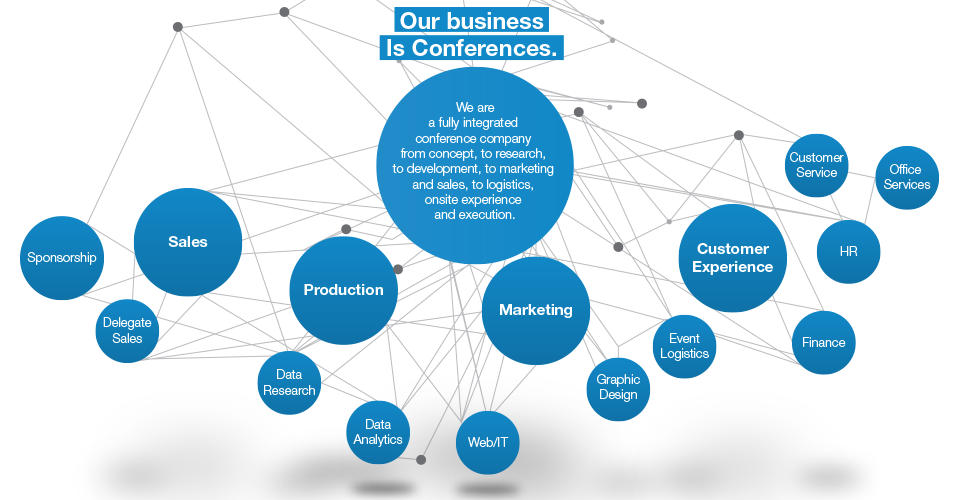 Total Rewards
A career at CI means that you will be part of a company that offers a full compensation package which can not only include health and dental options but also:
prime Toronto office location near Yorkville
office location easily accessible by public transit
an unlimited referral bonus program
time off over and above vacation entitlement
flexible dress code policy
social events throughout the year
a confidential 24 hour/day Employee Assistance Program
Current Openings
Sponsorship Executive Located in Toronto, ON
Customer Service Representative Located in Toronto, ON
Bilingual Customer Service Representative Located in Toronto, ON
Career Opportunities
The Canadian Institute is committed to excellence in serving all customers including people with disabilities so we will work with all applicants to accommodate their individual accessibility needs during the hiring process, upon their request. Please contact Human Resources at mycareer@canadianinstitute.com or 416.927.0718 if you require accommodation.
If you are on LinkedIn, try out the tool below to quickly see who you are connected to at The Canadian Institute.